Archived News Item
Making a Connection
February 28, 2014
It was "back to school" for 86 new volunteers who attended training days in Sydney, Melbourne and Ballarat in February for the Mercy Connect Project, initiated and supported by Mercy Works.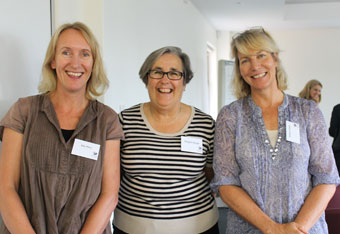 Mercy Connect recruits, trains and supports volunteers to assist refugee school students and their families settle in Australia. These dedicated mentors give one to two days a week of their time to encourage and support students in their schooling. They also help the students build relationships and develop self-confidence. The students benefit from having a supportive community member working alongside them in a school setting.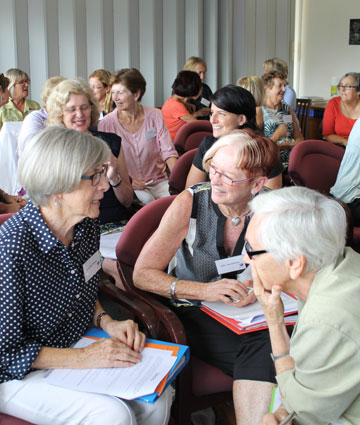 Mercy Connect began in 2008, helping refugee students at Catholic schools in the Sydney Archdiocese. Since then, it has grown rapidly operating in both Catholic (CEO) and State (DEC) schools. Mercy Connect Melbourne began in 2011 and Ballarat in 2012.
In Sydney last year, 334 students received over 2180 hours of support from Mercy Connect volunteers.
Mercy Works believes strongly in fostering links within the wider community and the Mercy Connect Project is one of the ways they do that. All the Mercy Connect volunteers have educational experience. Many are former teachers, keen to use their skills to help young people reach their potential and make the difficult transition to life in Australia.
For more information regarding Mercy Connect and Mercy Works go to http://mercyworks.org.au/
Ailsa McKinnon rsm
Messages to: ailsa.mckinnon@mercy.org.au