Archived News Item
MAGnet's Peruvian Fiesta
August 23, 2011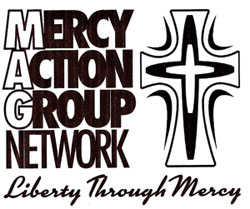 MAGnet has done it again! On 18 June 2011 it hosted its second annual Peruvian Fiesta raising $14,400 for the tertiary education of young women living in Lima, Peru. Over 120 guests were in attendance. This event builds on last year's Peruvian fundraising dinner which raised $12,000 so that four young women could undertake study in their chosen courses of law, nursing, fashion design and early childhood education. Sisters Joan Doyle and Patricia McDermott from the North Sydney Congregation of the Sisters of Mercy work in Lima and expressed delight with this year's fundraising effort which will provide funding for a new set of young Peruvian women recipients for a tertiary education.
This year's Fiesta was particularly special as it followed an exposure experience for seven members of MAGnet who travelled to Peru, spending 10 days visiting projects on the outskirts of Lima including three Mercy Women's Houses, a Family Health Centre and pre-schools established by the Sisters. The Women's Houses provide classes in literacy, computers and employment skills which encompass hairdressing, knitting, sewing and crocheting. Gaining these skills assist in the empowerment of the local Peruvian women towards self-employment, and on the Fiesta evening many of the clothes and gift items produced in the Women's Houses were a great hit, particularly as they were of an exceptionally high standard. The sale of these items alone raised over $1,200 of the $14,400 total. A silent auction, raffle and wine hoopla also kept the donations cascading in during the night.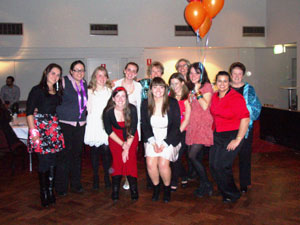 A highlight of the evening was the keynote address of MAGnet member, Ellen Reading. In her presentation, Ellen highlighted the dramatic differences in educational outcomes between herself and a young Peruvian woman called Kelly with whom Ellen spent a couple of days in their family home as part of the MAGnet exposure experience. Both women are the same age. Ellen, an accountant, had her education funded by the Australian government and has been able to practice in her chosen field, enjoying the benefits of her income. On the other hand, Kelly receives no government assistance for her studies as a teacher and is working as a book keeper to earn enough to pay for her course. Ellen pointed out that whilst her own personal income gives her freedom to choose different experiences for herself, for Kelly, her goal is to earn enough to pay for her younger sister to attend university! Ellen's story was a poignant reminder of the importance of women's education and the impact it has, not only on the individual, but on an entire family and community.
An honourable mention goes to both the Parramatta and North Sydney Congregations of the Sisters of Mercy for their very generous donations to the cause, as well as to the overall support of MAGnet's many endeavours. For any enquiries or information on how to make a donation, email thegatheringspace@mercy.org.au

Margaretta Doran
MAG-net Member
MAG-net is a group of young women in Sydney who are committed to maintaining the Mercy spirit and tradition in their lives following their secondary education. For further information regarding membership and gathering times email thegatheringspace@mercy.org.au