Archived News Item
MAG-net's Peruvian Exposure Experience
April 6, 2011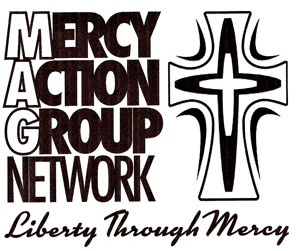 Last December, writes Magaretta Doran MAG-net Member, seven young women, including herself, travelled to the outskirts of Lima, Peru to participate in a 10 day exposure experience to visit the Mercy Women's Houses and Family Health Centre established by the Sisters of Mercy. The group was hosted by Sister Joan Doyle with assistance from the extraordinary local law student Ana Basilio, and accompanied by Sisters Margaret Sheppard and Valda Dickinson.
Following is an account of that experience
The first stop on our meticulously prepared itinerary were the three Women's Houses in Tres de Mayo, Cerro Candela and Huandoy. The Women's Houses function to provide classes in literacy and employment skills, such as knitting, sewing and hairdressing, to assist it empowering local women. It was a joy to sit in on the classes, often taught by past students, and witness the enjoyment and benefit that is gained. The work produced is of an exceptional standard and of such a quality that the women are able to sell the products. Some have even gone on to establish their own knitted goods business, Tika, that now makes the school scarves for a number of colleges in Sydney.
Next on the itinerary was our homestay. There was a definite sense of uncertainty as we headed off into the night for our new families. However, any fears were proved unfounded as we each had a wonderful time with our designated families who all welcomed us with open arms and a hospitality without equal. Also during our time we were invited by our friend Ana Basilio to attend a local First Communion Mass for which she prepared young communicants. It was a truly touching experience to share in the celebrations with the children and their families and the palpable sense of community solidarity in the air was in no small part related to the work of the Women's Houses.
The Mercy Family Health Centre provides medical treatment and health education. While basic compared to Australian standards, it provides vital services for the local community. One of our MAG-net members, Emma Saad, a qualified physiotherapist, volunteered her services for three days. While Emma embarked on her physiotherapy engagements, the rest of the group set to work with painting the common kitchen used by the families living on Vista Alegre, a hill overlooking Cerro Candela. Despite quite a climb and a few close encounters with stray dogs, we considered our trials and tribulations well worth the effort when the women unanimously declared the project (and colour choice) a great success. A special mention goes to Sisters Valda and Margaret for arranging funding from the Parramatta Congregation of the Sisters of Mercy for the kitchen's dirt floor to be concreted and furniture to be supplied.
The final day of the trip we were invited to join in the festivities of 'Chocolatada', the Christmas celebration of the Cerro Candela Children's House. The children staged a delightfully theatrical version of the Nativity play and then received a special glass of chocolate milk and a gift specially prepared by our own hands. It was a great day, being able to sing-along and celebrate with the children and their mothers, and will hold a very special place in our memories.
All of us who were involved have found that the experience has profoundly impacted on our lives and helped to re-animate and foster our own Mercy spirituality. Some of us are even planning to return to Lima in the near future.
All the MAG-net members will be hosting a Peruvian Fiesta on Saturday evening,18th June, 2011, to raise funds for the tertiary education of the women we were fortunate to meet. Details and tickets ($80) are available for purchase from any MAG-net member, as well as Kate Anderson (coordinator of the Fiesta) andersonkate@bigpond.com, and Sr Margaret Sheppard at margaret.sheppard@mercy.org.au
Margaretta Doran
MAG-net Member
MAG-net is a group of young women in Sydney who are committed to maintaining the Mercy spirit and tradition in their lives following their secondary education. For further information regarding membership and gathering times email
thegatheringspace@mercy.org.au