Archived News Item
MAG-Net members off to Peru
September 8, 2010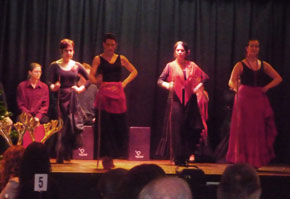 MAG-Net, a joint initiative of the Parramatta and North Sydney Mercy Congregations, gives young ex-students of the five Sydney Mercy High Schools an opportunity to share with others their passion for social justice in their post-school years. MAG-Net member, Tina De Souza, reports on recent events.
The MAG-Net group, the 'baby' of Margaret Sheppard RSM, was conceived after finding that there seemed to be no combined 'Mercy' connection and outlet for Sydney's enthusiastic young, passionate women to continue their quest for justice and mercy after leaving their Mercy high schools.
Meeting regularly (the second Sunday evening of every month) at Beranga Nangami, the Gathering Place for Dreaming, in the Sydney suburb of Ryde, MAG-Net members discuss, plan, organise and run various initiatives to support Mercy projects in Australia and around the world.
From supporting the Cambodian people (through the ministry of Denise Coghlan RSM) by selling bags and other items made by the Cambodians, and helping out at the Mamre Plains Inc.'s Fair (held in October each year) by running the Fair's chocolate wheel, to providing food and a 'listening ear' to lonely and disadvantaged people in the inner city of Sydney through Café Cana, MAG-Net members consistently and fervently strive to continue to support and take on projects which call for assistance.
And now Lima, Peru calls…
In July MAG-Net held a highly successful Peruvian Christmas Fiesta (with a Christmas in July theme) to raise awareness of, and funds for, the ministry of the Sisters of Mercy in Lima, a long-standing project of the North Sydney Congregation.
This project includes centres for skills learning for women to be self and family-supportive, sponsorship for tertiary education for young women, as well as centres for the provision of childcare and medical assistance.
Raising in excess of $12,000, MAG-Net and their guests raffled, wine hoopla-ed and silent- auctioned to raise much-needed funds. Entertained by Spanish Flamenco dancers (pictured above), Zumba dancers and a 'rocking' DJ, 150 guests boogied the night away, whilst supporting the worthwhile initiative.
A small gift sent by the Peruvian women was given to every guest, a gesture which touched many hearts.
Following on from this fundraising initiative, seven MAG-Net members, along with Margaret Sheppard RSM and Valda Dickinson RSM, plan to visit Lima towards the end of this year as part of an exposure experience aimed at helping them to truly understand and appreciate what is involved with the project.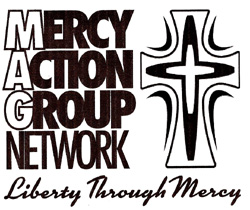 When they arrive, the MAG-Net members will hand the sisters a cheque for approximately $11,000 – funds raised through the work of all the MAG-Net members involved with the Peruvian Christmas Fiesta.
To find out more about MAG-Net's initiatives, watch this space in early 2011 when there will be an update on the Peruvian exposure experience.
From: Tina De Souza, MAG-Net member