Archived News Item
Living Water (Jn 4)
April 7, 2011
Veronica Lawson RSM, recently reflecting on the Reading for the 3rd Sunday in Lent, (Mercy Matters, March 24th) places great emphasis on the theme of water, associated as it is with Baptism in particular and given renewed prominence in the Liturgical Reforms stemming from Vatican II.
To the Sisters of Mercy of Australia's 'land of drought and flooding rains' water is precious, and few gospel stories are as compelling as that describing Jesus meeting the Samaritan woman at Jacob's well.
A few comparisons spring to mind with our present situation as Mercies thirsting for the life-giving waters which spring from the heart of Jesus.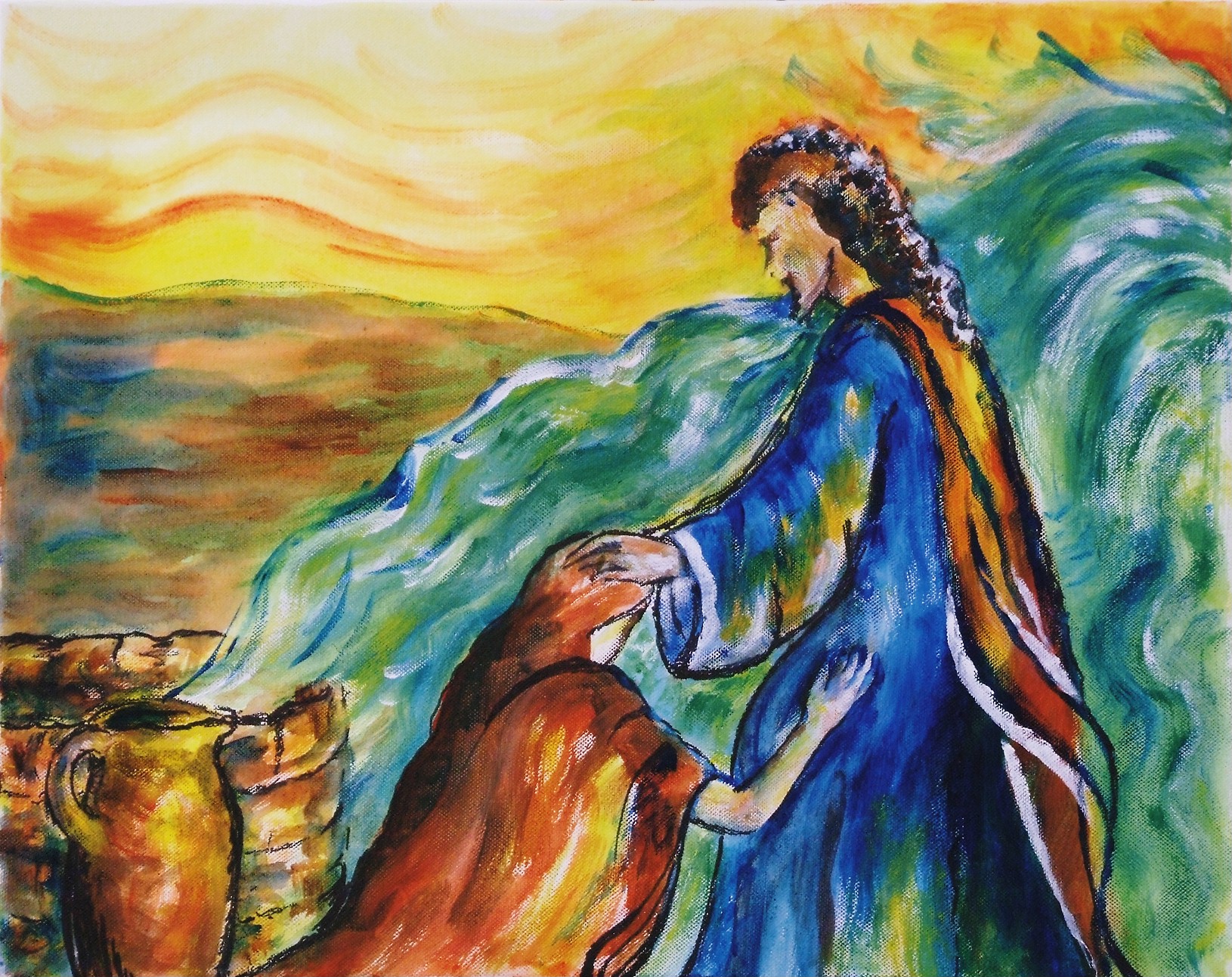 TIMING: The woman must come to the village well in the solitude of the midday heat. She wishes to avoid meeting those who see her as alien, one for whom they have only mistrust, who possibly will judge her without compassion. She comes thirsting – ultimately for salvation, for her faith is strong. It becomes for her a time of KAIROS, a graced time of decision and commitment. Is not this so for us too?
DISCRIMINATION: As a despised Samaritan she can expect only rejection. Our contemporary society presents major challenges in today's political climate. The Refugee problem grows daily, and our multicultural migration policy likewise is open to racial conflict and intolerance. Trafficking of young women as slaves is a further evil which cries out for Mercy women to become involved as channels of God's love and compassion.
OPENNESS TO THE PROFFERED GRACES: The 'Woman at the Well' becomes an ardent disciple, summoning the villagers who so despise her to 'come and see'. Self-concern is not an issue. She has been missioned and responds unhesitatingly.
THE WATER JAR NOW ABANDONED: She thinks only of Him who has called her to new life. The Living Water can now become within her a Spring whose enriching streams will enable her to become a channel of God's merciful love.
Reflection by Sr Anne Drover RSM