Archived News Item
Living in an Earth Community: ISMAPNG Action on Sustainable Buildings
August 31, 2017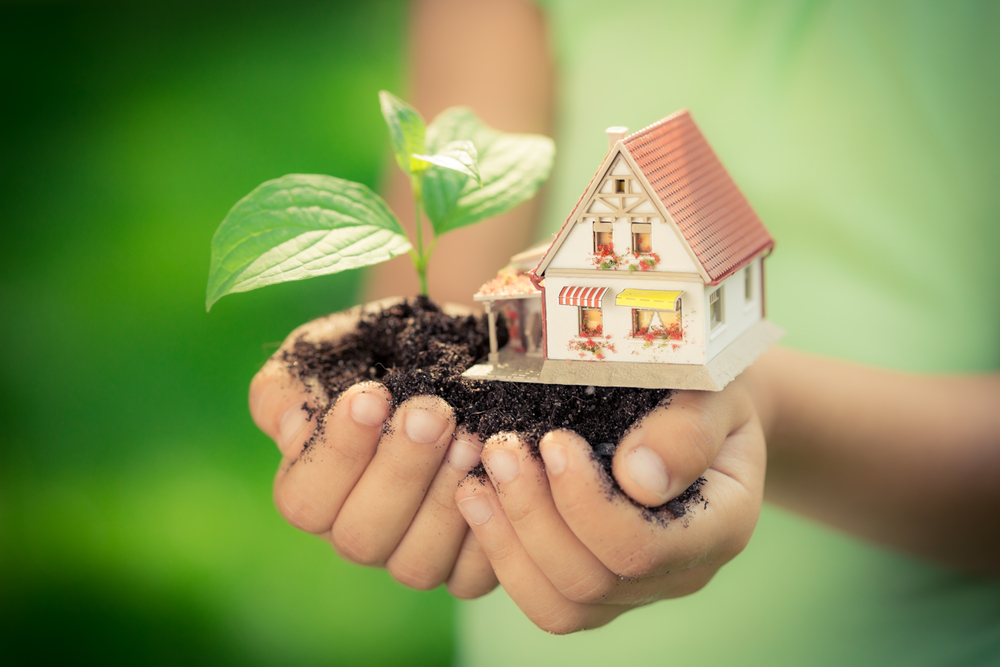 How can we live more justly in the Earth community? As our Mercy values and constitutions affirm, "we are integrally connected with each other and with the whole of creation" – is this reflected in our homes and other buildings? If not, what changes are demanded of us in our adaptation, design and construction of the buildings in which we live and work in order to 'break with the logic of violence, exploitation and selfishness' (Pope Francis: 8th Work of Mercy) in our use of land, materials and Earth's life-support systems, especially water?
Despite living on the world's driest continent, with growing deserts, shrinking forests and depleted agricultural land, Australia's cities continue to expand, with large urban housing developments sprawling across some of our country's most fertile land. New homes in Australia are bigger than anywhere else in the world, with the average floor space of a new home in this country being 245 square meters (10% larger than a decade ago). The design of the majority of these homes, together with the materials of construction and demands for water and energy, mean that our housing puts an enormous strain on Australia's already depleted ecological systems.
Despite receiving international criticism, Australia's government is still failing to make climate change a national priority, and this is reflected in unambitious sustainability standards for buildings. Many Australians are responding to this disappointing situation by taking matters into their own hands – and the result is a growing movement to make both public and private buildings much more Earth friendly.
Rahamim's Green Drinks presenter for September, Michael Mobbs, is a part of this movement. Since 1996, Michael has set out to make his inner-city Sydney terrace entirely self-sufficient in terms of energy, water and waste disposal. His experience has shown that it can be achieved and is possible for almost anyone.
Here's a glimpse of what Michael Mobbs has achieved in his sustainable inner-city house:
For almost two decades, his four-person household has achieved energy and water bills of less than $300 per year.
No stormwater leaves the house, keeping that much pollution from Sydney's harbour and beaches.
Capturing his own water means two million litres of water have been retained in Sydney's main water storage dam.
Two million litres of sewage have been kept out of the ocean.
160 tonnes of air pollution have been kept out of Earth's atmosphere.
80 tonnes of coal have not been burnt.
160 tonnes of food waste has not been tipped into council dumps.
Michael has also developed Australia's first Cool Road trial, using a pale, thin concrete as a road surface to reduce city temperatures by 6-8 degrees.
What is ISMAPNG doing?
Within the Sustainable Living policy of ISMAPNG one of the key objectives identified is Infrastructure. This can mean many things including retrofits, such as LED lighting and installing solar, as we are doing with our sustainable energy plan which links to infrastructure as well as the energy objective.
Initial discussions with the ISMAPNG property team have us looking at incorporating more Environmental design principles into future infrastructure projects and it is hoped that, in time, these features will become the norm for our future building projects.
There is also considerable guidance provided through the Green Building Council of Australia as they promote different levels (ratings) for buildings that promote environmental benefits. This can come at additional capital cost so careful consideration of future operational savings needs to be balanced against the initial expense.
ISMAPNG is committed to living responsibly in an Earth community and so over time we will move towards more sustainable infrastructure through both retrofits and design-and-build projects.
Messages to Chris Hill, ISMAPNG, and Sally Neaves, Rahamim