Archived News Item
Living hope
March 27, 2018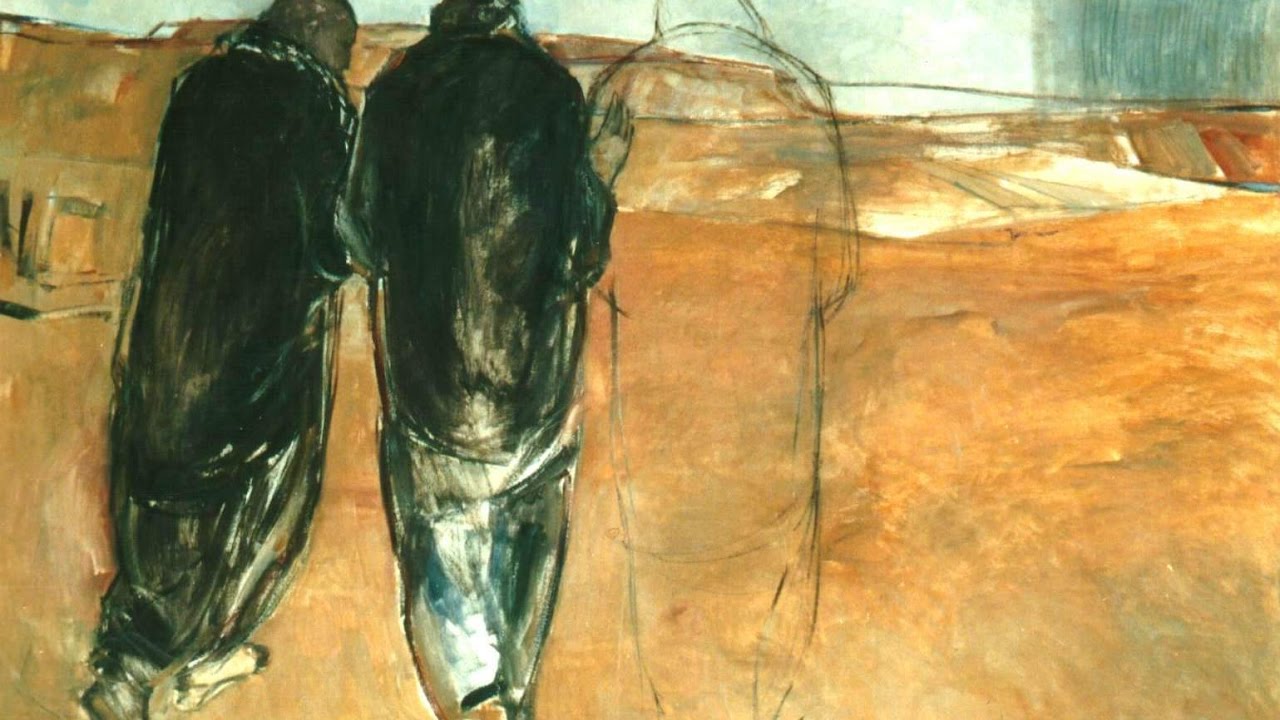 At the start of Lent, Mercy Associate, Anne Pate prepared a series of Lenten reflections and retreat days. She shares her motivation for a series she called 'Journeys of Hope'.
'The joys and hopes, the grief and anguish of the people of our time, especially of those who are poor or afflicted, are the joys and hopes, the grief and anguish of the followers of Christ as well. Nothing that is genuinely human fails to find an echo in their hearts.'  
Guadium et Spes (Joy and Hope) Pastoral Constuon on the Church in the Modern World 1965 (Vacan Council II) 
Hope, wrote the theologian Jurgen Moltmann, has a wayfaring character. I have been pondering his description of hope while preparing a series of Lenten reflections and retreat days called 'Journeys of Hope'. Like the two disciples on the road to Emmaus, I know what it is to hope passionately for some worthwhile good, and, like them, I also know something of the temptation to despair when my particular hopes are not fulfilled. No doubt you do, too. As we enter the season of Lent, can we become more aware of our own journeys of hope, and of the many hopes we carry for our world and for ourselves?
One of the outcomes of the Mercy International Reflection Process is the call for us to become 'messengers of hope' as we respond to the cry of the poor and the cry of the earth. Each Mercy Associates group has its own way of living out this call. Perhaps you visit people who are sick and isolated, or raise funds for initiatives working with refugees. How do you create and share hope, especially when you journey intimately with people who may be struggling to hold on to hope? How do you remain hopeful, trusting in God, in the face of the complex challenges of our world? After all, despite all our striving for justice, the news brings us stories every day of the continuing degradation of the earth, of the loss of wildlife species, and of the terrible suffering of people displaced from their home countries. At times, we might be tempted to give in to despair or to cynicism, to throw up our hands and to protect ourselves from sharing in the griefs and anguish of the world.
And yet, God has given us this wonderful gift of living hope (1 Peter 1:3-5), a hope that believes in the promises of God and sees the signs of the 'not-yet' here in this world. As we wait patiently for the fullness of the dawn, let us choose, over and over again, to practice hope within the communities we are called to serve. This can all sound rather spiritual, but is in fact completely practical, involving countless small, often unnoticed acts of mercy. Our hope is grounded in our trust in the character of God, is always attentive to what could be, and is lived out in action which gives birth to a life-giving future.
Thankfully, we do not journey alone, but in companionship. The existentialist philosopher of hope, Gabriel Marcel, wrote that 'all hope is at boom choral'.  Inherent in the life of Mercy Associates is a recognition that  we need to come together to encourage and support  each other, just as Catherine McAuley walked with others as she acted in hope for the poor and vulnerable of  her me.
Perhaps we might share our stories of 'living hope' with  each other, talking and discussing just as the two disciples did as they walked towards Emmaus, and always  being open to the possibility of the arrival of hope in  unexpected places.
Were not our hearts burning within us while he was opening the scriptures to us? Luke 24:32
Messages to: Anne Pate, Mercy Associates Network Facilitator Victoria