Archived News Item
Live Interview: A Conversation with Tony Bidstrup, CEO Mercy Services
October 10, 2018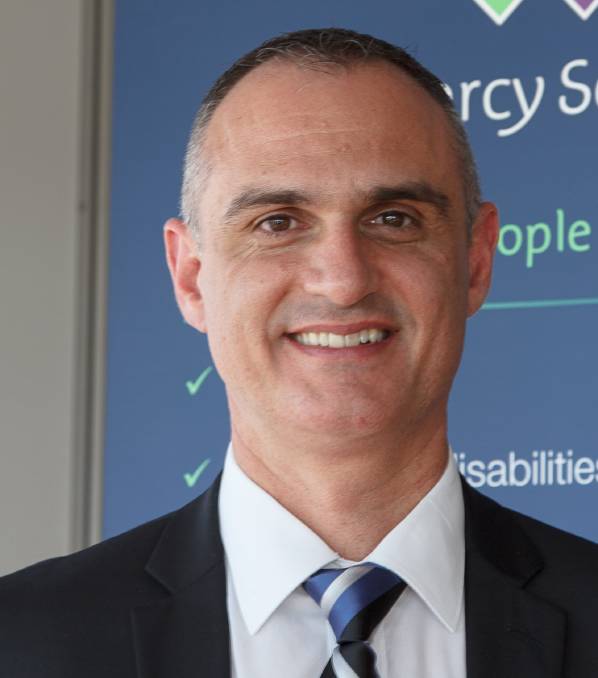 Join us in a live online interview with Tony Bidstrup, Chief Executive Officer of Mercy Services.
Mercy Services is a ministry of the Institute of Sisters of Mercy of Australia and Papua New Guinea and provides residential, community, and in-home support for older people; people with disabilities; people affected by drug and alcohol abuse; families; and the socially disadvantaged. Mercy Services also provides community transport for older people and people with disabilities.
The mission of Mercy Services is to provide holistic, proactive and inclusive service, in the spirit of our foundress, Catherine McAuley, to all those they support and work with, both in the community and in a residential setting. They also strive to provide compassionate, respectful, high quality and environmentally sustainable practices.
This live interview is part of a series of online interactive sessions where you will have the opportunity to listen, view and also type your questions for our guests to answer in real time.
Wednesday October 24 at:
12noon (New South Wales, ACT, Victoria and Tasmania)
11:00am (Queensland and Papua New Guinea)
11:30am (South Australia and Northern Territory)
9:00am (Western Australia)
A recording will be available following.
CLICK HERE TO REGISTER FOR THE INTERVIEW
(Please note, to watch and participate in the live conversation you will need to click on the link above, as due to the interactive software we will be using it will not be able to broadcast on this website).
Chrome is the the most compatible internet browser for viewing and participating in the live interview series, so you may like to download Chrome prior to the live interview.
If you are a Sister of Mercy please contact the technology help desk for any assistance (03 9490 6677).
Messages to: Institute Communication