Archived News Item
'Let's Stop Drowning in Plastic'
September 28, 2017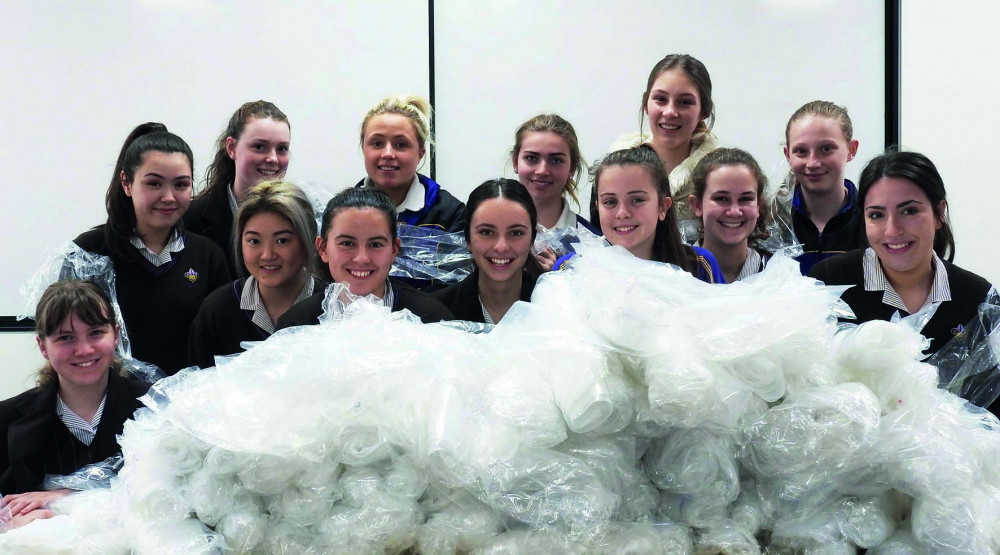 St. Aloysius College in Adelaide has always had a long-standing commitment to works of Mercy.
One group in particular has been devoted to the cause of environmental justice for the past two years -'Greenhouse' started in 2015 by a group of Year 9 students. Our main initiative has been the collection of the daily plastic waste from the Uniform Shop and from newspapers delivered to the library.
The plastics are collected by the Greenhouse group each week and counted during the fortnightly meetings. We then recycle the plastics in the bins provided at Coles and our school's plastic waste is re-purposed into shopping bags and even furniture.
Completing this process provides a rewarding experience for us to help the environment and gain a greater understanding of our negative impact on the planet.
Despite this feeling, it is difficult not to become overwhelmed by the sheer amount of plastic collected. Each minute, 4000 plastic bags are dumped in Australian landfills. At SAC alone, we have collected a massive amount of plastic sheets that would cover many tennis courts.
Therefore, Greenhouse has decided to put forward its message to the community in an effort to inspire others to also recycle their plastic waste. Please join us in the war against waste reduce, reuse, recycle and together we can make a positive impact.
Written by Jasmine Dallimore 11SE (on behalf of Greenhouse Group)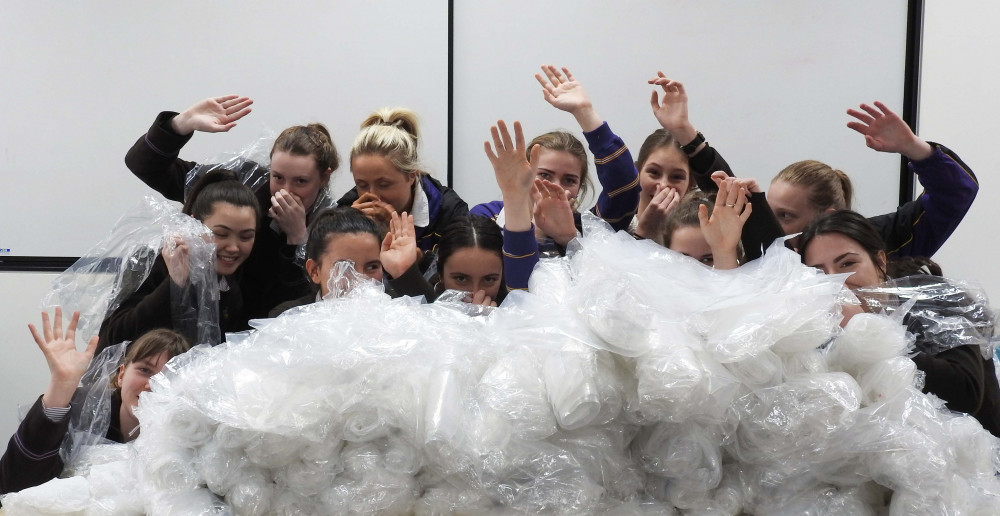 Messages to: Alexandra Gonzalez Salas, St. Aloysius College