Archived News Item
Lenten Prayer in the Heart of Australia
March 28, 2014
What do Uniting Church elders, workers from Catholic Centre Care, an Anglican priest and members of her parish, Aboriginal members from the Congress church and two Sisters of Mercy have in common in this Lenten season?
Joining in Elizabeth Young's initiative for the Ecumenical Lenten Study Group here in Port Augusta has been a surprisingly refreshing experience. Almost every contribution to our conversations has been nuanced with overlays of diversity in race, colour, belief, poverty, chronic illness and joy in the common ground that we have discovered and shared.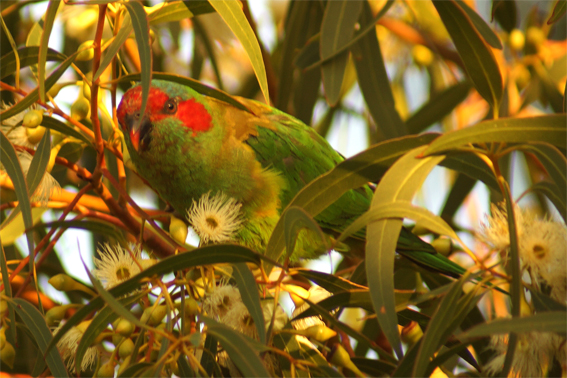 For me it has been an opportunity to reflect on my spirituality and how it relates to the Lenten season. The seed dying in the ground, the sprouting of new life to one hundred fold. And who helps me to carry my cross? Who is my Simon of Cyrene? I know it has something to do with the fledgling sunflower plant that recently germinated in our back yard. The inspiration of this plant and its response to growth supports me in my life, helps me carry the cross of my day… as well as the lorikeets having a feeding frenzy in the gum blossoms as they wait upon the table of God's creative abundance. Few manners though and they leave calling cards all over my car, unfortunately parked directly under the tree.
It is also the people who most closely share my daily living that help me carry my cross… Annie, whose passion for all things green in my/our garden when I am absent… nurtures the fledgling seedlings as they visibly gather their strength against the ravages of the desert sun. It is Liz who creates for me a contemplative space… a moment of reflection… a different perspective. It is the gratitude for support of my friend recently catapulted into an abyss of grief as her father slipped from this life into the next … leaving those who knew and loved him inspired and grateful for his life. I am reminded that I am not the one in control of the complex and self-renewing capacity of Earth. I am reminded to value gratitude for this cycle of life, especially in Lent.



Messages to: Anne Foale RSM