Archived News Item
Leadership and Catherine
May 27, 2014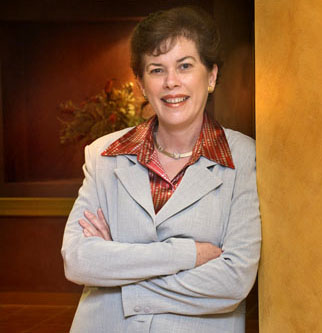 As I write this brief reflection on leadership, I am very conscious that many of you reading my thoughts will be vastly more experienced leaders than myself. I therefore share these thoughts with much humility and as a committed lifelong learner. I was sitting in a colleague's office the other day and on the wall I noticed a plaque which contained the words "Be ever ready to praise, to encourage, to stimulate but slow to censure and still more slow to condemn". The quote was not attributed to a new age leadership "guru" but to an Irish woman who ministered to the sick, the poor and the uneducated in the slums of Dublin in the early 1800s. Her name was Catherine McAuley and she founded the Religious Congregation, the Sisters of Mercy who operate schools and hospitals the world over. I thought how assuring and comforting it must be for people coming into this office as a current or prospective staff member or a parent wishing to enrol their child in this particular school, to see those words so prominently displayed in the office of the person who is providing leadership of the organisation.
The words struck a particular chord with me as I had tried to model a leadership style that embraced those words over the past many years but I later sat and pondered if I had succeeded in this quest: Had I as a leader praised enough, encouraged enough, stimulated enough – of course not I concluded. Had I as a leader been too quick to a utter a word of censure and dare I say it a word of condemnation – of course I have but hopefully nowhere near as often as I have tried to affirm, foster, nurture, encourage and support those who I have been given the privilege to work with in my various leadership roles. I remember as a young leader being focused on "getting it absolutely right" and almost "demanding" those around me to strive for excellence. As I grew, matured and was given the opportunity to listen to many enlightening and inspiring speakers on leadership, I became a firm disciple of the servant model of leadership. I realised there was a better way to "lead".
The more I affirmed the strengths and gifts of those with whom I worked, the more I encouraged their efforts, the more I responded with gentleness, compassion and a caring word when they may have erred, they grew as people and as leaders in the organisation. In turn they then treated those who worked alongside them in the same way and as the number of servant leaders in our organisation grew, our community flourished, enthusiasm and excitement abounded and together, slowly but surely, we built a team that had a shared vision of excellence and a shared commitment to those we had been called to serve. I know this view of leadership may not be "new" and it may not be at the "cutting edge" of new wave leadership theory. However, it has assisted me and I hope that the words of an inspirational Irish lady spoken almost 200 years ago "Be ever ready to praise, to encourage, to stimulate but slow to censure and still more slow to condemn" may be helpful to you as you continue your leadership journey.
Leesa Jeffcoat AM – Director
Catholic Education – Diocese of Rockhampton
Source: With thanks – Newsletter of Queensland Educational Leadership Institute (QELI)