Archived News Item
Launch of small Museum Trail App in Perth
October 31, 2017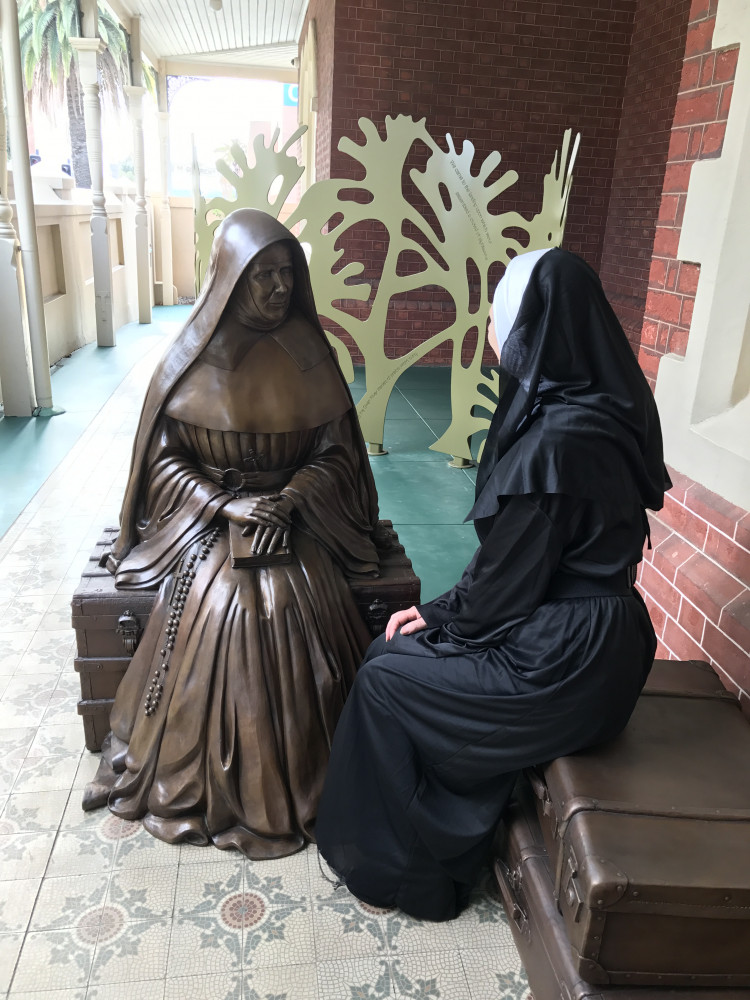 Things are changing in the east end of Perth. Mercy Heritage Centre has partnered with Historic Heart of Perth in exciting times.  Projects are rejuvenating the wealth of early colonial buildings in the streetscape where wonderful small museums are available to visit for locals and tourists alike.
One project that is set to engage the public and put the heritage centre literally on the map is the small Museum Trail App that is now available for download to your smart phone.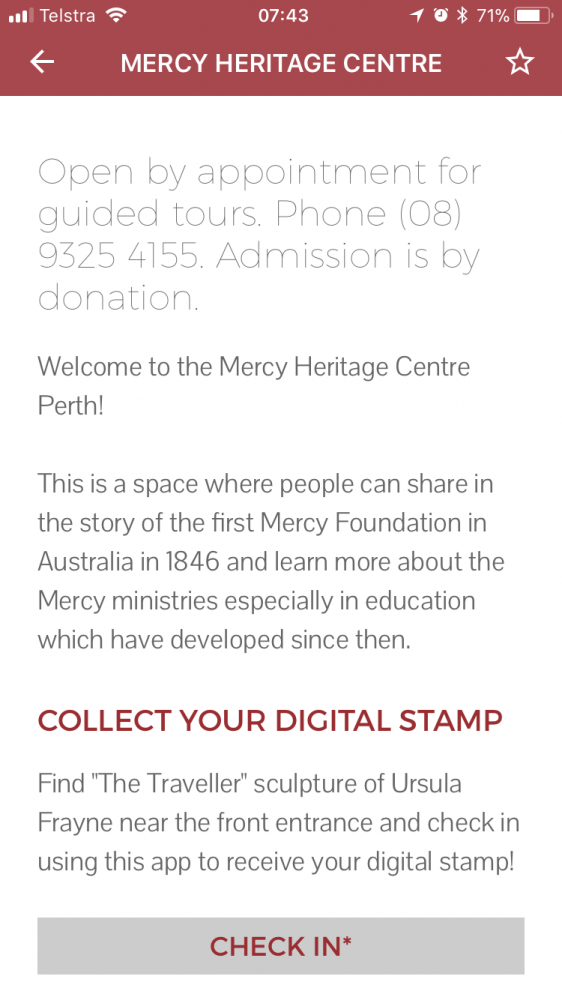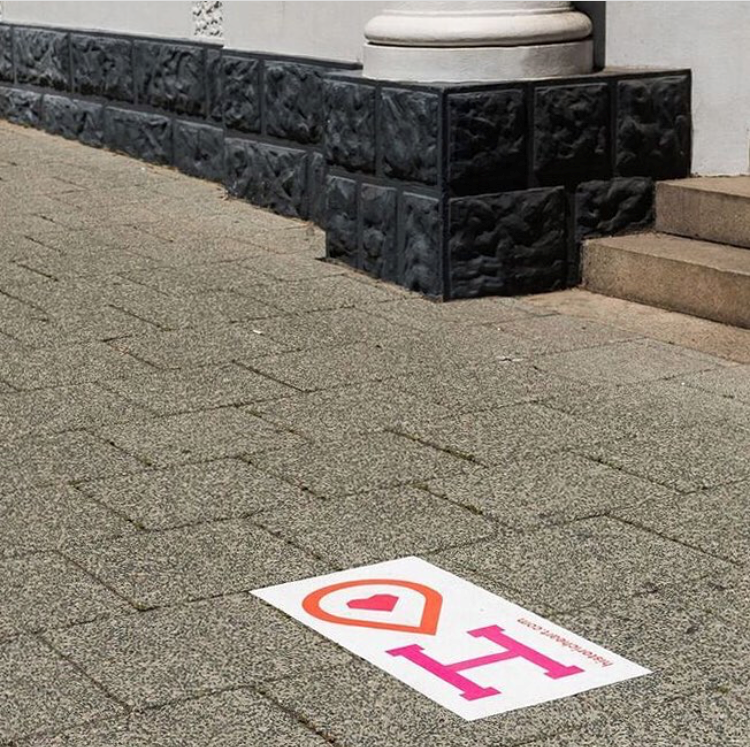 The App offers ten small museums within or bordering the area now designated the Historic Heart of Perth. And for the adventurous history seeker you can use the App to  download details of each site including the former 1871 Convent of Mercy. The statue of Ursula Frayne "The Traveller" on the front verandah at 86 Victoria Square is the login point for the heritage centre. The new app is a  beautiful way to share this new addition to the convent verandah.
The Museum Trail allows users to "check in" at each site, collecting a stamp as you go and providing a prize when all ten sites have been visited.  If you're in Perth, check out the Museum Trail App and get walking.
Messages to: Annie Q. Medley, Mercy Heritage Centre Perth