Archived News Item
Launch of a book based on the late Dr Jan Gray's Doctoral Dissertation
June 28, 2019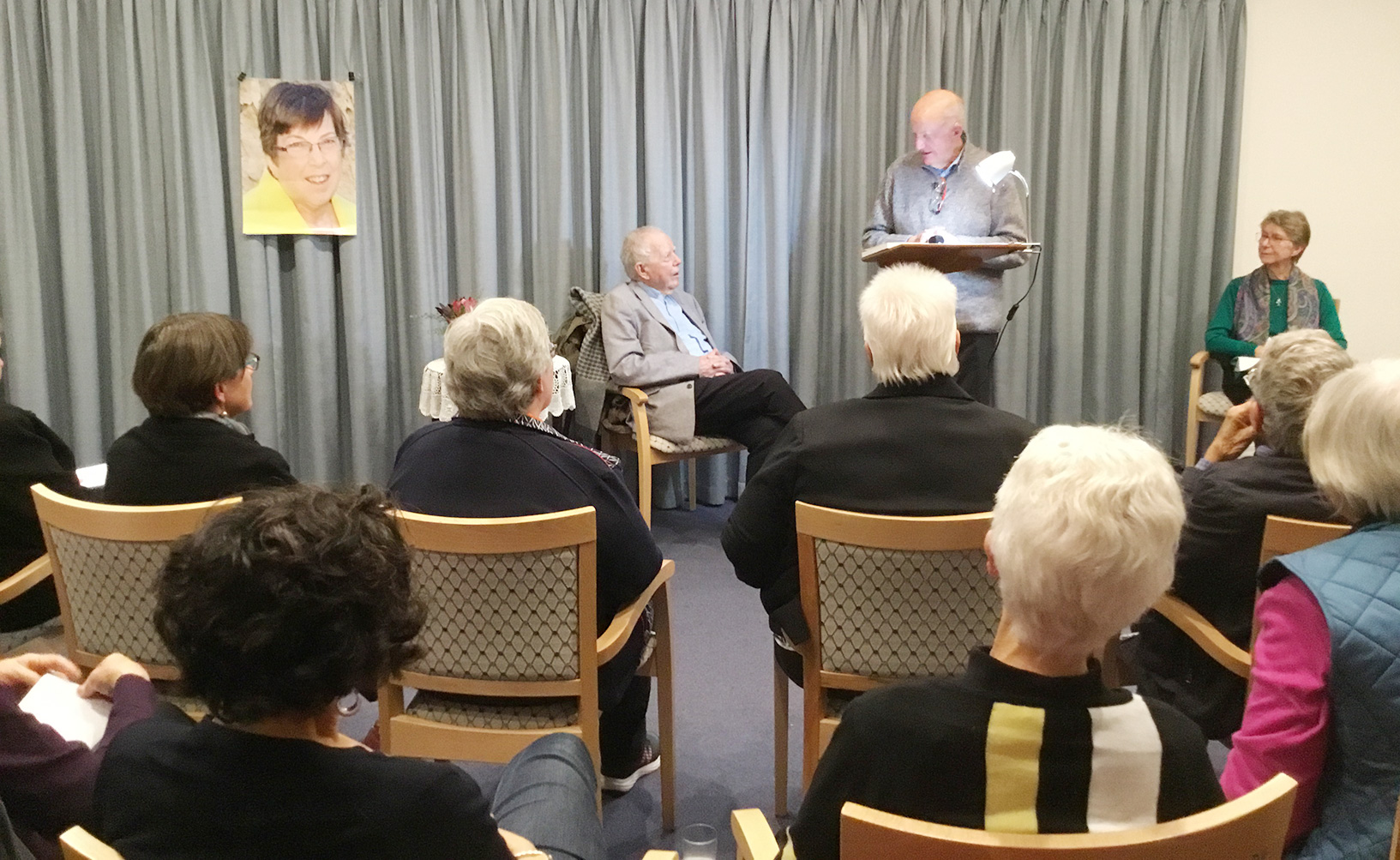 During May, a book based on the doctoral dissertation of the late Dr Jan Gray RSM was launched at gatherings in both Melbourne and Adelaide.
The book, 'M-D Chenu's Christian Anthropology: Nature and Grace in Society and Church' was edited by Kathleen Williams RSM and published by Hilary Regan of ATF Press. It is based on what was Jan's most significant work.
Fr Gerald O'Collins SJ, a colleague and close friend of Jan's, officially launched the book at both gatherings.
He said that "whilst the book is a doctoral thesis, that doesn't stop it from being very readable".
"There is much in the teaching of the Second Vatican Council that hints at the direct or indirect influence of Chenu. But, as Jan warns us, the full story of Chenu's theology and its influence at the Council remains to be written".
"In fact," says Fr Gerald, "in the annals of injustice, the obscurity into which Chenu has fallen amounts to a theological crime." However, Fr Gerald goes on to say that, "Jan's research on Chenu has helped remedy this obscurity and provided a very rich book".
A French Dominican, Chenu was a great theologian, whose thinking was ahead of his time. In 1938, Roman authorities censured Chenu for his book, Une école de théologie. Four years later he was condemned as having a misguided view of Christian theology and the Holy See placed it on the index of forbidden books. Other colleagues of Chenu were also censured, but their books never made the index. In fact, it was these colleagues, Congar, de Lubac and Rahner who were invited to join commission engaged in preparing the work of Vatican II in 1959. Although Chenu was never officially involved in Vatican II, he worked tirelessly behind the scenes.
Fr Gerald was introduced in Melbourne by Frances Baker RSM and in Adelaide by Ruth Egar RSM.
Sisters, friends and former colleagues of Jan's were in attendance. At the Adelaide launch, there were women, including a Josephite Sister, whom Jan had taught at Mercedes College and one who had taught with Jan in Mt Gambier. There were also some Dominican Sisters, friends of Jan's who were delighted that she had written about a Dominican for her thesis.
At both launches Jan's brothers, Chris and Martin Gray, were in attendance. In a lovely tribute to those gathered, Martin said it felt like 'family'.
Mary-Anne Duigan RSM, who attended the Adelaide launch said, "For the Sisters of Mercy who braved the cold it was another chance for us to keep warm the memory of an amazing woman and friend, who chose us as her community all those years ago, and whose great gifts of creativity, insight and wonderful teaching ability she shared widely and generously throughout Australia and beyond".
"There was food and drink to enjoy while we had the opportunity to purchase copies of Jan's book and other books, and to share our stories and memories of Jan. A good night!", Sr Mary-Anne said.
The Melbourne launch was chaired by Frances Baker RSM and by Pat Fox RSM in Adelaide.
The book is available for purchase through ATF Presss – https://atfpress.com/product/m-d-chenus-christian-anthropology-nature-and-grace-in-society-and-church/
To read Fr Gerald's speech, click here.
Messages to:  Kathleen Williams RSM
CLICK HERE TO RETURN TO JUST MERCY