Archived News Item
Berenice Kerr rsm Presents Inaugural 'Living Mercy' Lecture
September 28, 2017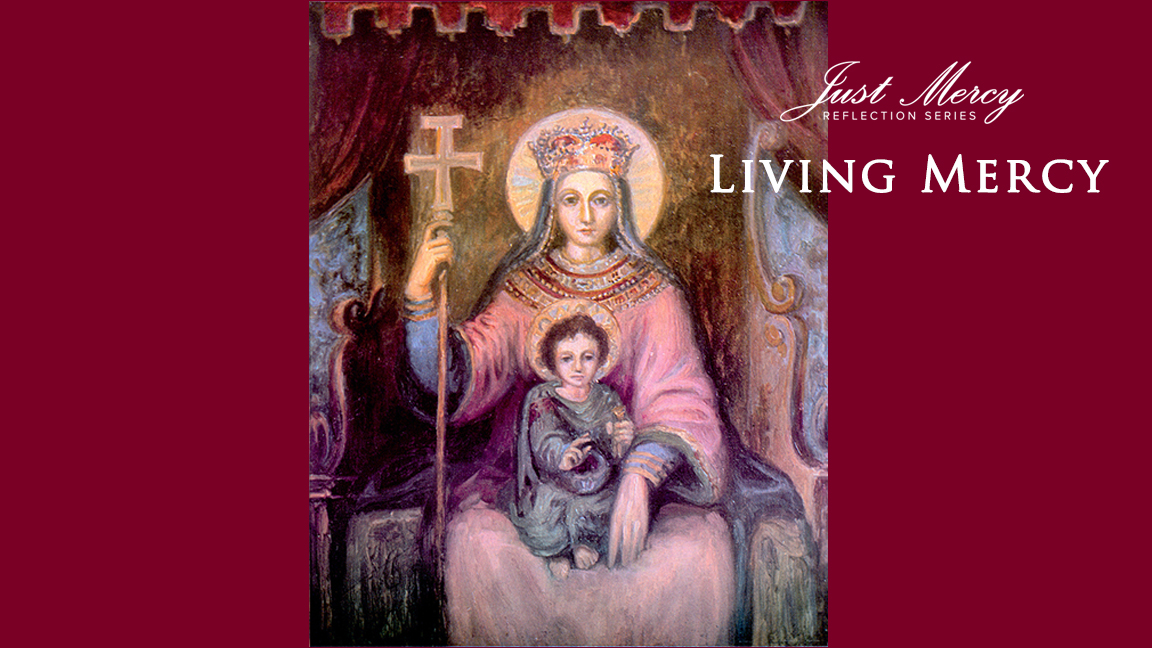 Berenice Kerr rsm has presented the inaugural 'Living Mercy' Lecture at Catholic College, Bendigo.
In her presentation – 'Catherine, September 24th and Our Lady of Mercy', Berenice sought to enable understanding as to why Catherine placed her Institute under the care of Mary the Mother of Mercy, and what she may have understood by the title.
'What is interesting is that, a hundred and ninety years ago, this particular House of Mercy became connected with Mary, Mother of Mercy through a series of events which may have been serendipitous, may have been providential….'.
About Berenice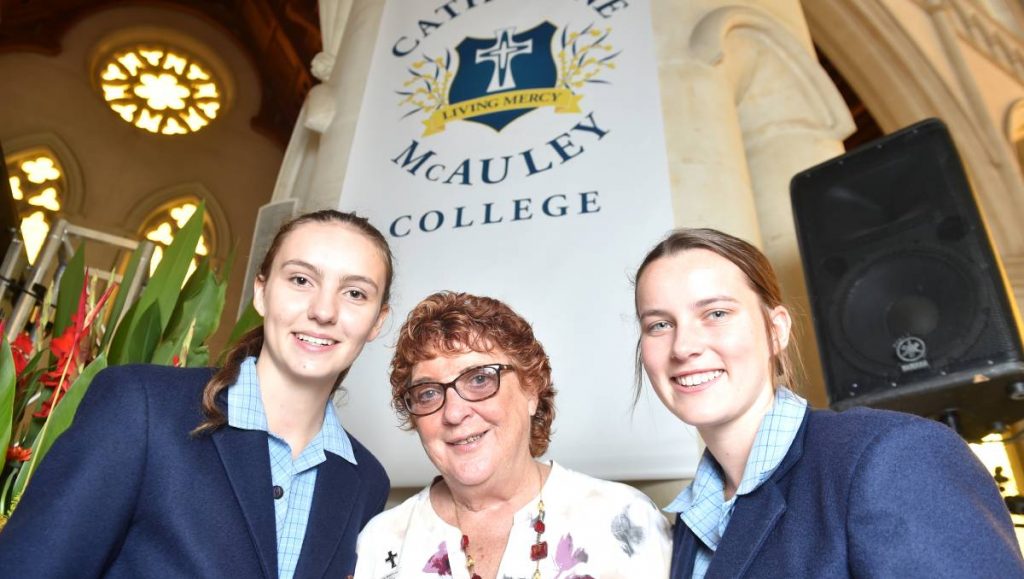 Berenice (pictured above with students Amy Wardell and Genevieve Ellis) has been a Sister of Mercy for more than fifty years. Her main ministry has been education in secondary schools as a consultant with Catholic Education in the Diocese of Lismore. She has also been a member of several education committees including the Conference of Leaders of Religious Institutes and the New South Wales Catholic Education Commission.
In 1984 – 1985 she studied at the Catholic Institute in Paris and Ecce Homo in Jerusalem. Ten years later she completed her Doctorate in Philosophy at the University of Oxford, having focussed her research on Medieval nuns. Following the establishment of the Institute  Berenice was appointed Community leader of Community South B. This meant relocating from northern New South Wales to Ballarat, a move she has never regretted. In her spare time Berenice takes delight in her garden. She has an enviable collection of roses in blue pots and has been known to gloat over the quality and quantity of her tomatoes. She enjoys historical research, writing and watching the quiz show 'Pointless'.
From 2018, Catholic College Bendigo will be known under a new name – 'Catherine McAuley College'. It's motto appropriately will be 'Living Mercy'.  The 'Living Mercy' Lecture was delivered on Wednesday September 13. It was formerly known as the 'Marian Lecture'. All money raised from the Lecture is being donated to Mercy Works.
Click on the arrow below to watch the 'Living Mercy' Lecture.
Footage courtesy of Catherine McAuley College.