Archived News Item
Just Mercy Profile: Carmel Mary Arnold RSM
April 30, 2018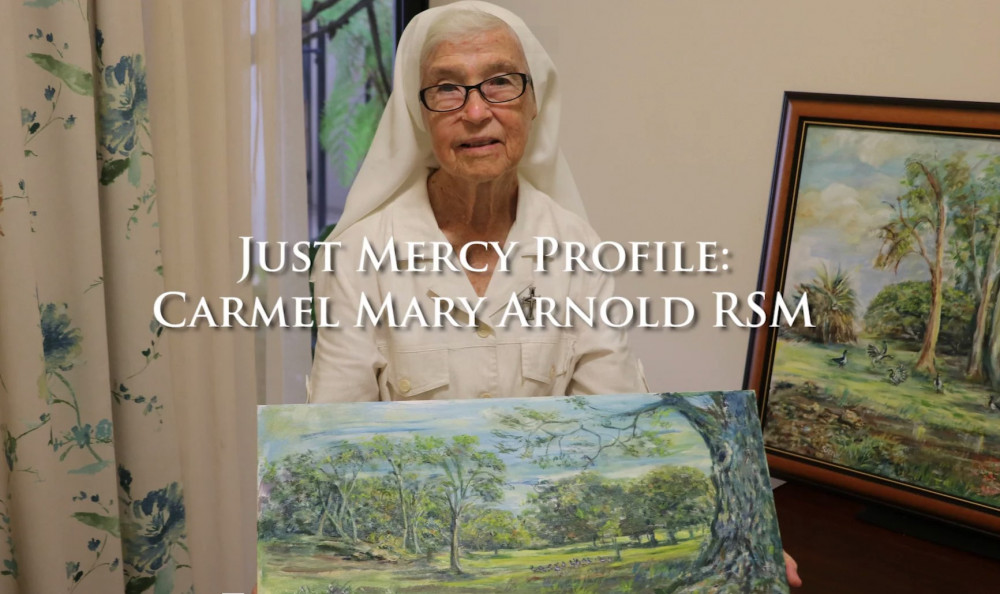 In this month's Just Mercy Profile we are given a glimpse into the life and ministry of Carmel Mary Arnold RSM.
Sr Carmel's teaching vocation began at St Joseph's, The Strand, where she trained and taught for many years. She then went on to spent over 21 years in Bowen, Queensland, in Pastoral Ministry and was also involved in the school teaching art and religion.
Sr Carmel shares her love of art, recent pieces she has worked on, and how her joy was fostered early in life. "As long as I can remember when Santa Claus used to come he usually bought me a little tin of water paints and a little brush in there," she said.
Click the arrow below to watch this profile: