Archived News Item
Just Mercy Profile: Becoming a Sister of Mercy, Joan Doyle rsm
September 28, 2017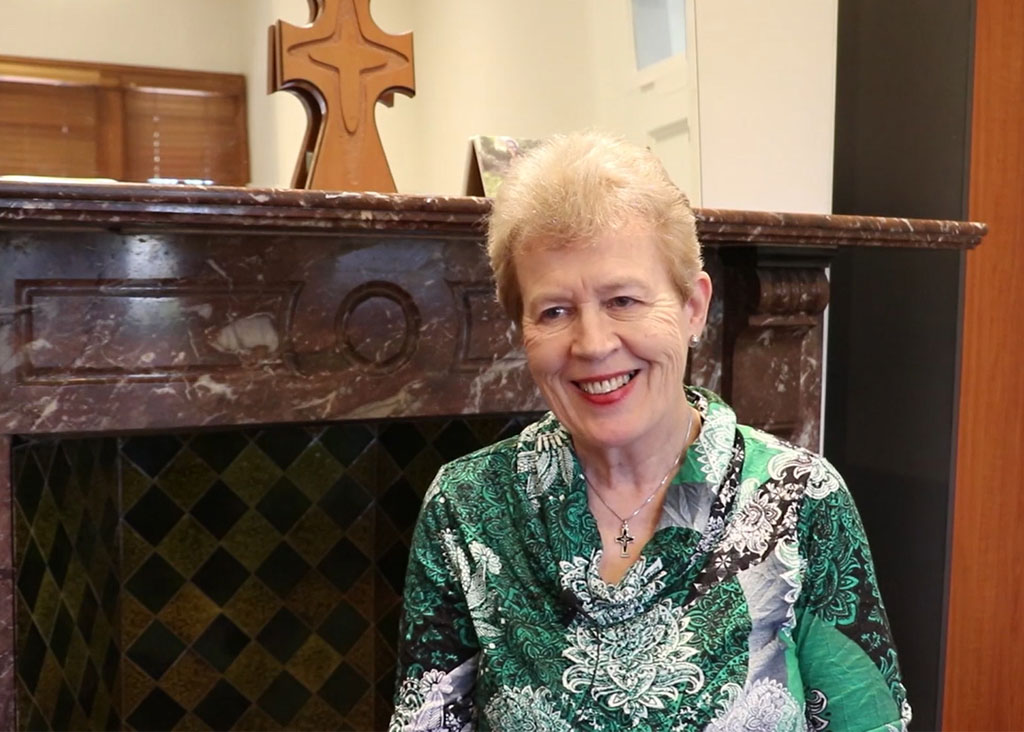 In this month's Just Mercy Profile series we interview Joan Doyle rsm, Director of Initial Formation in the Institute. Joan's role of Initial Formation involves working with the newest members of the Institute and those who are interested in finding out more about becoming a Sister of Mercy.
In this interview, Joan provides insight into the four stages of becoming a Sister of Mercy; including Enquiry, Candidacy, First Profession and Perpetual Profession.
Press the arrow below to play the video and the four arrows next to the word vimeo to make full screen.
Click the arrow below to listen to the audio only podcast version.
Messages to: Joan Doyle rsm