Archived News Item
JOURNEY TO MERCY
November 8, 2016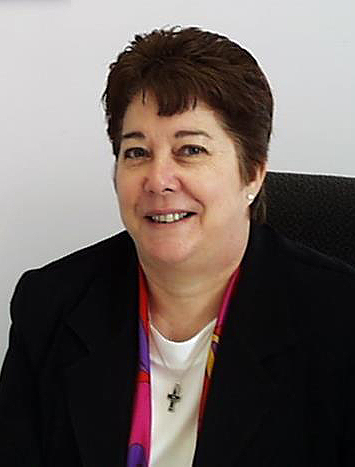 Today's story is about the pathway to religious life, liturgy, cultural heritage and the role of women in education and leadership. We thank Kerry Willison rsm for sharing her rich story and hope it inspires our readers.
Sr Kerry's connection to the Sisters of Mercy has been life-long and profound. Initially Sr Kerry followed a traditional Mercy vocation becoming a teacher before branching out into the fields of liturgy and leadership.
During Kerry's childhood, she fondly remembers attending Our Lady of Lourdes School founded by the Mercies in Nollamara. In particular, she recalls Sr Patricia regularly walking from the convent to check on her family while their mother was suffering with cancer. Sadly, Kerry's mother passed away at forty-seven and the Sisters provided some solace for the family for which they remain grateful.
Outside of school Kerry was vibrant, achieving an Oscar in Latin Dancing and medals in Ballroom Dancing. Very early on, however, she questioned the superficial nature of the dancing world. Though a talented dancer, she felt a yearning for greater fulfilment.
At a young age, Kerry took simple vows and it was in religious life she grew and thrived. There were bumps in the road and a couple of times she went home to her Dad. But it was her love of children and the wonderful friendships that sustained her vocation in those early years. Kerry believes the Holy Spirit worked through those who supported her.
As a postulant, Kerry went to Churchlands Teachers College. Fellow students came from diverse educational backgrounds; it was not long before Kerry was tutoring struggling classmates, occasionally getting back to the convent late and being locked out.
Following college, Kerry spent five years as Religious Education Coordinator at Gerard Majella in Mirrabooka also teaching primary. A number of students had reading difficulties and she loved finding creative ways of helping them to read. Kerry developed individual programmes for them and special learning centres in the classroom. There was always lots of noise in her relaxed classroom. As she disliked wearing a veil, it could often be found on the back of her chair – the children never noticed – which taught her the most important thing to children is how you relate to them and make them feel.
While teaching in the school Kerry also worked in the parish with Monsignor Michael Keating. After her arrival, the parish had great liturgical highs at Easter and Christmas. It was in this parish Kerry took final vows and often jokes about being so nervous that Mgr Keating had to say the vows at the same time, committing himself to chastity, poverty and obedience.
While living at Our Lady of Lourdes Convent, Sr Kerry studied for further qualifications in Religious Education and English as a second language. The next posting was Aranmore Catholic College, an amalgamation of St Mary's College and Christian Brothers College in Leederville. At Aranmore, Sr Kerry headed Religious Education and taught English.
The opportunity then presented itself to spend three years completing a Master's degree in Eucharistic Theology at Boston College in North America. The programme involved working at a women's refuge operated by the Sisters of Notre Dame. The resident women had experienced all types of trauma, including domestic violence.
Sr Kerry spent twelve months teaching one mother how to nurture her young child. In addition to the refuge, Sr Kerry taught in the 'projects', where there was a high crime rate and children had very poor quality of life.
On returning to Western Australia, Sr Kerry became Director of Liturgy and was later appointed to the Liturgy and Arts Committee for the St Mary's Cathedral restoration and conservation project. Working on the conservation of the cathedral was a highlight of her career and the success of the building has been a delight to witness.
In the future, Kerry hopes to expand on her vocation by completing a PhD in Liturgical Art and History using St Mary's as a case study.
Once again we thank Sr Kerry for sharing her story and ongoing contribution to the Sisters of Mercy and Archdiocese of Perth.
Messages to:  Annie Medley
Kerry Willison rsm