Archived News Item
JOSH'S MESSAGE
August 7, 2015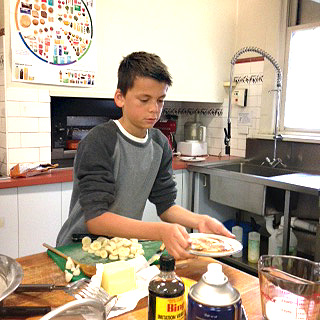 Josh Pardo's message about homelessness and family violence is clear: "everyone can try and make things better, even kids". And he is a young man of his word!
Josh, a Year 6 student at St Christopher's Catholic Primary School in Airport West in Victoria, decided to make real the social justice teachings at his school. In preparation for his Confirmation, the reaffirmation of his commitment as a Christian, Josh and his classmates were encouraged to take action and make a difference to the world in which they live. Josh decided to take Francis for his confirmation name because he admired the life and work of St Francis of Assisi. "St Francis gave up everything for others and was guided by the Holy Spirit to take action, so I wanted to do something like that too," Josh said.
Josh's focus for action was local – McAuley Community Services for Women. "I am always hearing about family violence and it really affected me watching things on the news. I felt sad that some of the mothers and their kids have to leave their home because they are scared of being hurt," Josh said. "And I found out that it can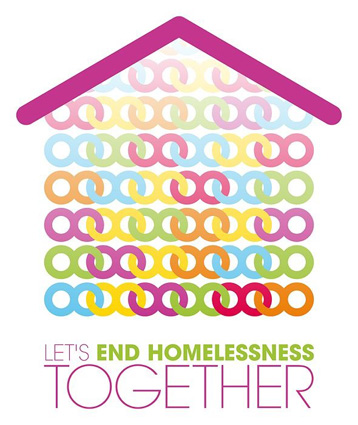 happen to anyone, not just certain people." "I did my research and looked up nearby shelters and found that each year McAuley Community Services for Women helps 650 women and children, which is a lot of people and they are all different, from different places. "Before I did my research I didn't realise that family violence affects kids. But it does because they have to leave their home and their school and all their friends. Sometimes they have no where to go."
Once he found out about the plight of women fleeing family violence and that it was safer for some families to become homeless rather than stay in their own homes, he decided to help McAuley Community Services for Women and the women it supports.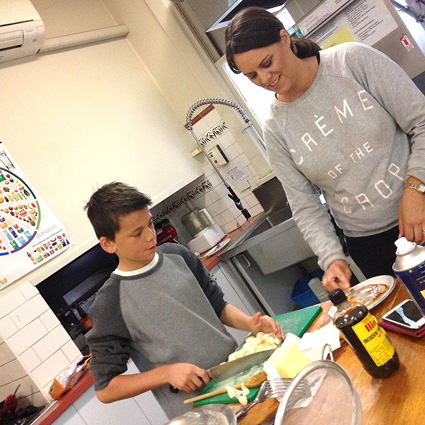 Josh, 12, held a fundraising drive at his school and his mum Lisa promoted Josh's appeal through her social media networks. This generated donations of new linen, toys, grocery vouchers and other household goods. Josh's humble ambitions of a few hundred dollars grew to almost $5000 worth of goods donated. Josh's mum used her car to pick up and deliver goods and at one stage, had six boxes of sheets in the boot.
Not content to just raise money and provide much needed supplies to the McAuley Community Services for Women safe house and refuges, Josh wanted to show the women that he cared about them. So a few weeks ago, with permission, he went to McAuley House and with help from his mum, he cooked a pancake breakfast for the women. "My mum's a bit of an expert at making pancakes so we made really nice ones for the women and even left some in the oven for the ladies who were sleeping in," he said.
Josh is glad that word of his appeal spread around the school because he wants other kids to know about homelessness and family violence.
"It isn't right to bash women and everyone needs to know that."
Messages to:
Rosie Hoban – McAuley Community Services for Women
Links:
Homelessness Australia
McAuley Community Services for Women