Archived News Item
Joint Statement from Diocese of Rockhampton and Sisters of Mercy of Australia and Papua New Guinea
April 21, 2016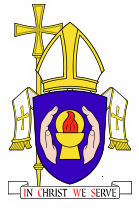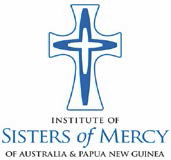 21 April 2016
Joint Statement from:
Bishop Michael McCarthy, Diocese of Rockhampton
Sister Berneice Loch, Institute Leader, Institute of Sisters of Mercy of Australia and Papua New Guinea
In response to the publication of the Royal Commission's final report into St Joseph's Orphanage, Neerkol, we commend the courageous survivors who shared their heartbreaking stories that have enabled the Royal Commission to prepare this important report.
Our thoughts and prayers are with them and we hope the Royal Commission process may assist in their healing.
Since last year's hearing, the Diocese of Rockhampton has implemented a number of changes including the formation of a Child Safeguarding Committee to oversee all aspects of Child Protection within the Diocese, as well as the appointment of a Diocesan Child Protection Officer.
The Sisters of Mercy have built on the measures that we have made available to survivors since 1997 through the offering of a wide range of assistance and support to meet their identified needs. All relevant policies and procedures have been reviewed and monitored to ensure they continue to reflect best practice.
We again reaffirm our apology to the survivors for the pain they endured.
The Diocese and the Sisters of Mercy will now carefully consider the report and continue to seek reconciliation with these brave men and women.
We remain totally committed to ensuring the safety of children and vulnerable people in our care.
Media contact: Michael Salmon 0417 495 018