Archived News Item
Join the Celebrations of Mercy
September 23, 2014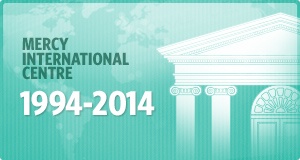 The time has come for us to join in the 20th Anniversary Celebrations at the Mercy International Centre, Baggot Street, Dublin.
On the Mercy World website there is now a page entitled: Quick Access to: Programme, Rituals, Prayer for MIA and Other 20th Anniversary Information. You can see it HERE.
Here you will be able to:
• Link to the growing list of messages for Mercy Day which make for inspiring reading, given the breadth of Mercy presence around the world.
• Unite with the daily prayer rituals through the live streaming of the event. Read the timetable for the week with corresponding Australian times HERE.
• Information to assist in joining the live streaming of the events can be read on this page.
• Mercy E-news will be published each day from Tuesday 23 – Monday 29. Look for it in your email if you are a subscriber and if not, subscribe now or read it on the Mercy World website.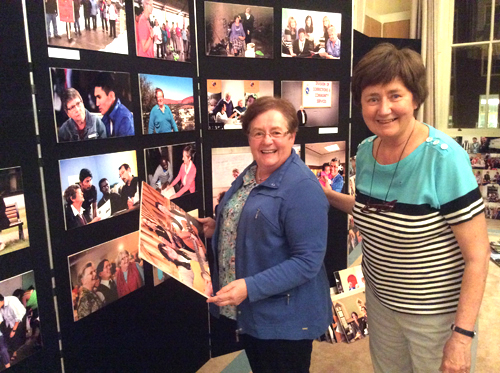 One of the features of the week at Mercy International Centre is the photographic Exhibition "The Face of Mercy" which will be displayed in the International Room and officially opened on Mercy Day. Sr Adele Howard of ISMAPNG has been the convenor of this project which gathers together over 300 images of Mercy from all around the world. Images of the Exhibition will be seen on the website shortly.
This will be a wonderful celebration of the ministry begun so long ago by Catherine McAuley and her small founding group in Dublin and continued today all around the world by Sisters of Mercy and their colleagues, associates and friends.
Messages to: Mercy Celebrations
Photo: Adele Howard rsm (right) with Irish Sister Breda setting up the Exhibition.