Introducing John Rochester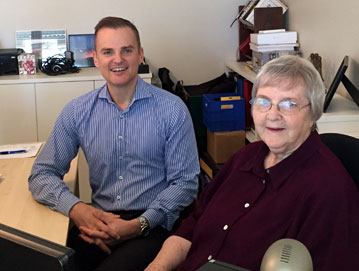 My first association with the Sisters of Mercy began with my first breath, following my birth at the Mater Hospital in Brisbane. In many ways, the Mercy spirit is in my genes, with my mother having attended boarding school at All Hallows in Brisbane, following this up with nursing at the Mater.
On my life's journey I have had other associations with the Sisters which led me to apply for the newly created position of Communications Manager of ISMAPNG.
One of the most impactful was studying theology under Elaine Wainwright rsm in the late 1990s in Brisbane. Through Elaine's lectures I developed a new and richer picture of the scriptures, as well as a deeper understanding of faith and the very essence of life. In addition to her intellect, Elaine showed a genuine her care and generosity for her students which very much modelled the 'spirit of Catherine' and one which I have seen emulated in my first two months at ISMAPNG through the Sisters and staff I meet and work with on a daily basis.
In addition to theology, I have also studied Law and Journalism. I have been able to draw upon the knowledge gained through these studies in the fulfillment of a variety of positions in my twenty year career to date which has included – Senior Advisor to former Queensland Premier, Peter Beattie; Communication Manager at the Queensland Council of Social Service; Communication Advisor to the Brisbane Catholic Archdiocese; and, a General Manager at a large communication and public relations consultancy.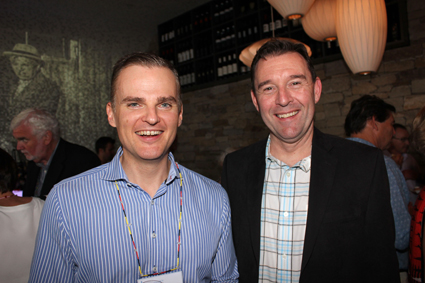 I see a large part of my role as ISMAPNG Communications Manager, as assisting and enabling the Institute to continue to effectively communicate so that it can further its mission in an ever changing world. I use the word 'assist' in relation to my position deliberately as communication involves all of us. The challenge for all of us is to continue to foster a culture where the many parts of the Institute feel part of the 'one story' and have the ability to contribute, as well as having access to relevant information about what other parts of the Institute are doing. The further development of some of the communication tools already utilised by the Institute and the utilisation of new methods of communication are integral parts of meeting this challenge.
In embarking on this role, Catherine McAuley is an excellent role model of someone who was a good communicator. A prolific letter writer, Catherine had a great grasp of language and her ability to be present to all those with whom she communicated is a reminder that all communication, even when undertaken on a global scale, is and must always be personal. I believe it is a reminder that even in the technologically advanced world of communication, sometimes it is the simple ways of communicating which can be the most effective. It is this humbling sentiment which is top of mind for me as I embark on my role of Communications Manager at ISMAPNG.
Messages to: John Rochester
Photos:
Top – With Anne McMillan rsm working on 'Just Mercy'
Bottom – With Stephen Cornelissen CEO Mercy Health