Archived News Item
Intergenerational Program Brightens the Lives of Mercy Place Residents
February 26, 2019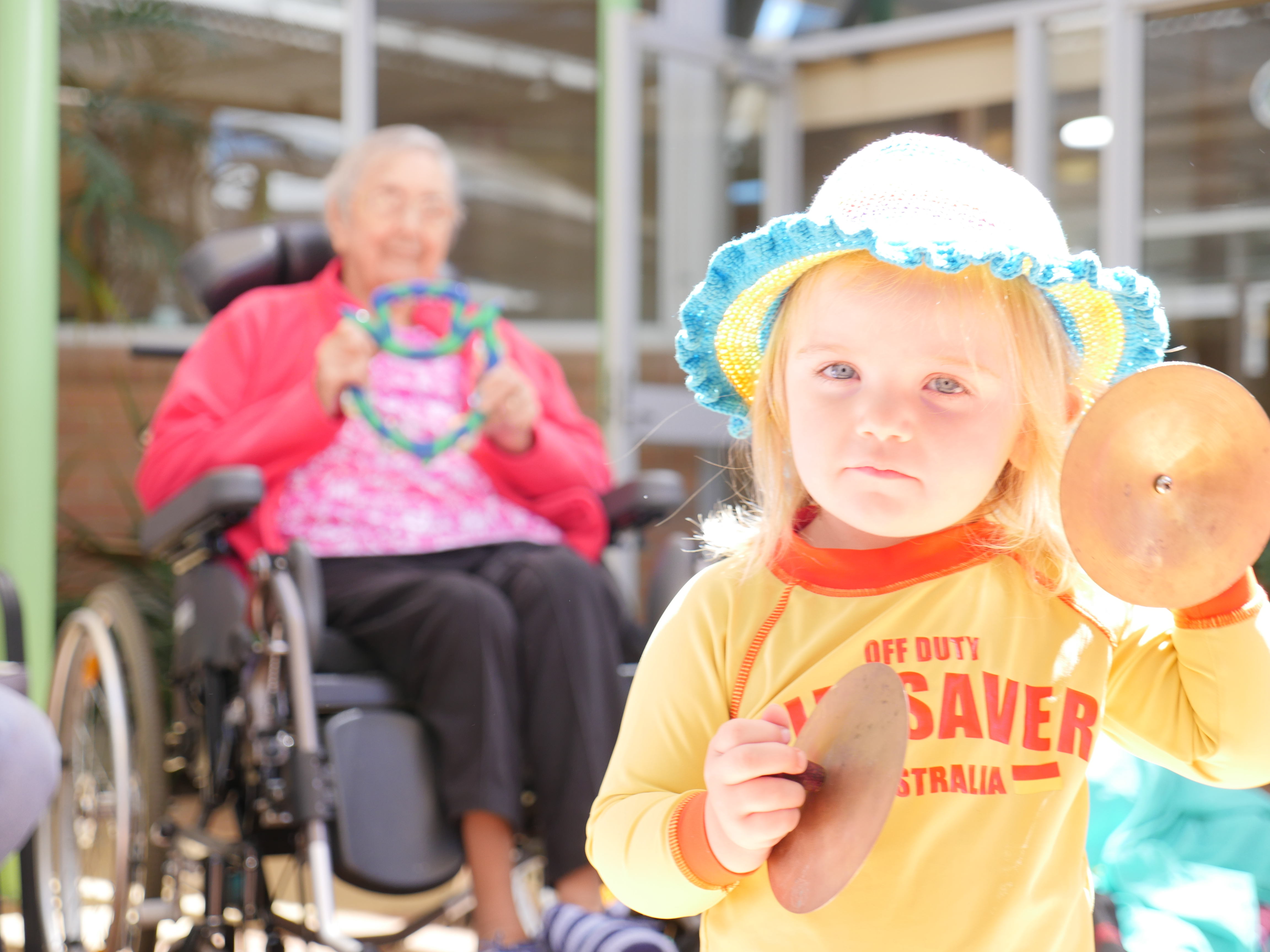 Summer fun visited the Mercy Place Nixon when a group of children from playgroup Hey Dee Ho visited the Mordialloc home.
The children wore swimming togs and sang summery, beach time songs, while residents joined in the fun, dancing and singing with the young visitors.
The children's visit was one of many scheduled for the year as part of Mercy Place Nixon's Intergenerational Program. The program bridges the divide between the generations through play and fun activities, and has clear benefits for both the residents and the children, Mercy Place Service Manager Ilona Aminov says.
"As soon as the children walk in, our residents' faces light up," she says. "Watching our residents smiling, dancing and chatting with the children is just wonderful, and intergenerational programs benefit everyone involved — the children and our residents. The interactions enhance communication and cognitive skills and the obvious joy that the visits bring to our residents help to promote positivity and general wellbeing."
While none of Mercy Place Nixon's residents were brave enough to pull out their own swimming gear, the children more than made up for it, wearing colourful hats, lifesaver outfits and brightly-coloured board shorts.
"The children were absolutely beautiful and really brightened our day," resident Janice Kummer said. "We danced and sang and had such a lovely time with the young ones. I look forward to their visits every few weeks."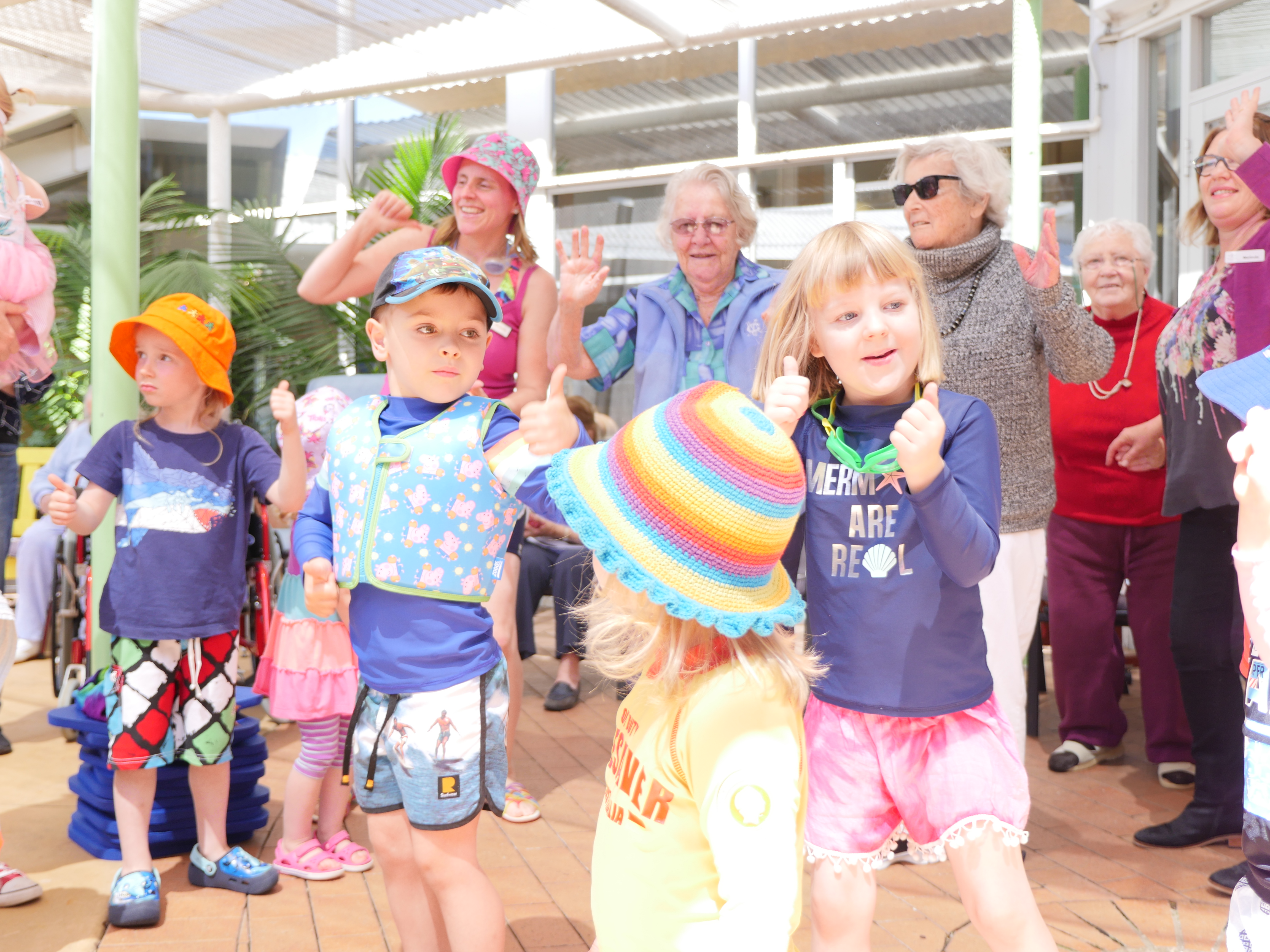 Messages to: Catherine Butterfield, Mercy Health