Archived News Item
Elizabeth Makes Her Final Profession
January 23, 2017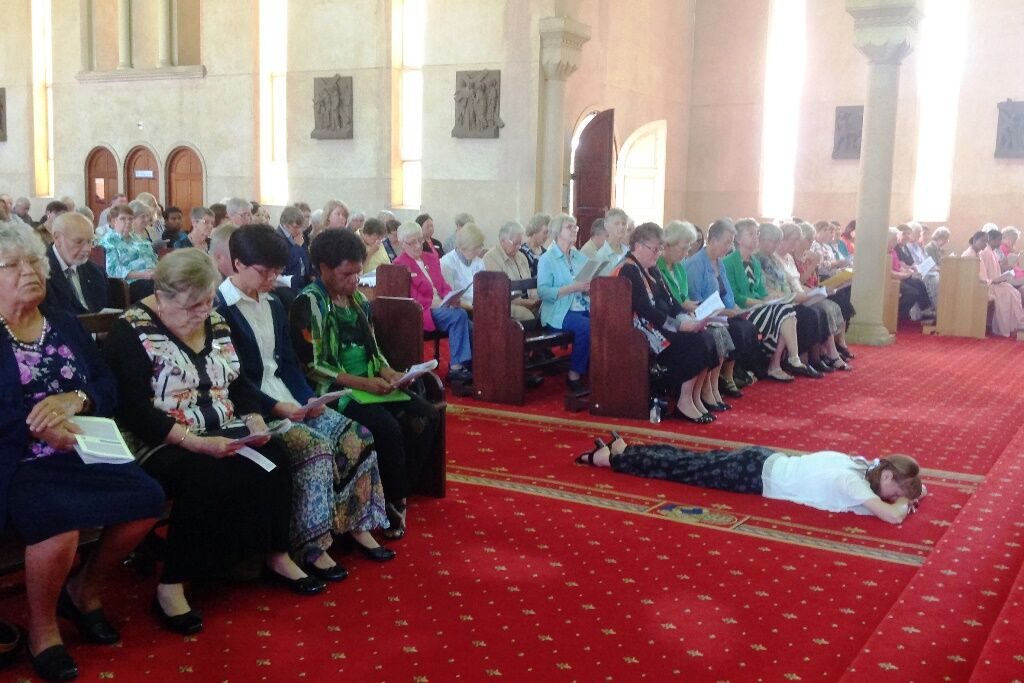 23 January 2017
Saturday, December 10 2016 was a day of great joy for the Institute as Elizabeth Young rsm made her Final Profession in becoming a Sister of Mercy.
The ceremony was held in St Mark's Cathedral, Port Pirie, South Australia. Elizabeth's vow was witnessed by Sisters Berneice Loch (Institute Leader) and Patricia Fox, together with Bishop Greg O'Kelly SJ who was the main celebrant. Sisters travelled from several states in Australia and fifty Sisters travelled by bus from Adelaide on the day – a return journey of 450 Kilometres! Nineteen priests, mostly from the Port Pirie Diocese, where Elizabeth has been Co-Ordinator of Young Adult and Youth Ministry for the last six years, also concelebrated.
Elizabeth's mother and other family members were present including her brother and family who had travelled from the USA for the occasion. Marie Duffy rsm, community leader, welcomed all present and later gave a reflection on her experience of living the vowed life.
This very joyful and uplifting occasion also reflected Elizabeth's diverse ministries. Clergy of other faiths joined Sisters, priests and Bishop Greg in the entrance procession. The "Salt Bush" circus group performed a very surprising and creative Gospel Procession! (see below).   People of different nationalities read the Prayers of the Faithful in their own language including Theresia Tina rsm (Tok Pisin), Katrina Zhang rsm (Mandarin) and Aunty Lucy Lester (Pitjanjatjara).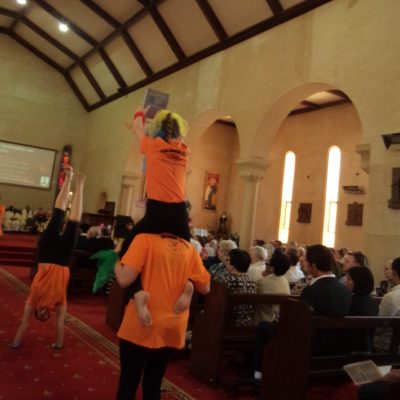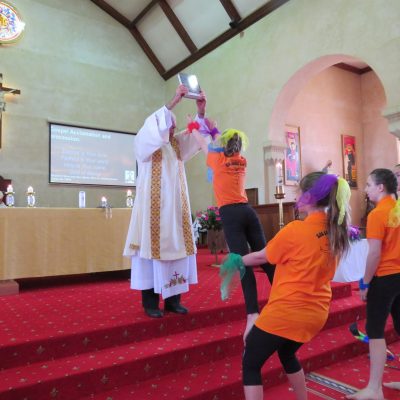 After the Eucharistic celebration all enjoyed light refreshments organized  by the local parishioners. Elizabeth, who has degrees in Circus Arts and Theology, will commence a Masters degree in Theology in Melbourne in 2017.