Archived News Item
Institute submission to human rights consultation
July 15, 2009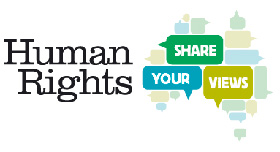 The Institute of Sisters of Mercy of Australia has made a submission to the National Human Rights Consultation. In her letter accompanying the submission, Institute President, Sister Nerida Tinkler said: "the content of our submission largely reflects the ministerial involvement of many Sisters of Mercy among people who are most at risk of injustice because, to date, Australia lacks comprehensive human rights legislation".
"With all the Sisters of Mercy in Australia, I welcome this opportunity for our Institute to participate in the Consultation and hope that its outcome will advance the best, most inclusive values of our Australian commonwealth."
The Institute submission is being considered, along with approximately 34,000 other submissions. Download the Institute's submission here.