Institute Leaders Visit PNG
During the week beginning November 26 the Leadership team of the Institute of Sisters of Mercy of Australia and Papua New Guinea visited Goroka in the highlands of PNG. They participated in a number of celebrations, including the blessing and opening of a new building used for accommodation, education and training. During a visit to the office of Mercy Works they learned about the needs of the local people and the various community development programmes being offered through Mercy Works to meet these needs.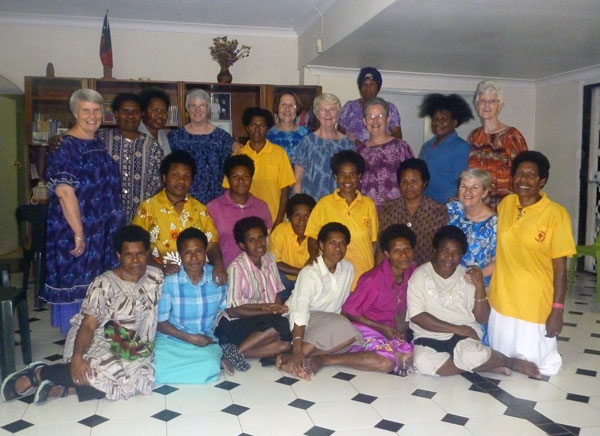 Many of the Mercy sisters in PNG travelled to Goroka to join the Leadership team for the private Reception ceremony of a young woman who had completed her enquiry stage and the First Profession ceremony for Sr Doris Kaip. The profession ceremony was held in St Mary's parish church and attended by Doris's family, friends, her Mercy sisters and local parishioners who led the music, the singing and the dancing.