Archived News Item
INSPIRED BY CATHERINE
April 30, 2015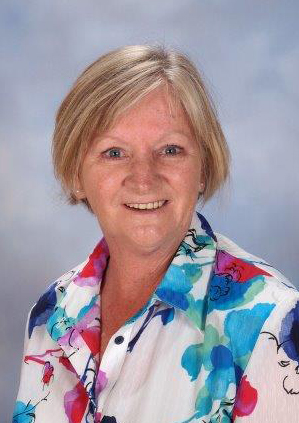 Although new to Ballarat, but not new to Catholic education, I was delighted to secure a contract position as the year 5 teacher at St Francis Xavier Primary School, Ballarat East, for a period of two terms during the 2015 school year. As part of that teaching position I was offered the opportunity to attend the Mercy Induction Day. I feel very fortunate to have been able to attend such a thought provoking and inspiring professional development day. Intrinsic to the policies, behavior management and wellbeing programs at St. Francis Xavier are the Mercy values of compassion, excellence, respect, and generosity, handed down by the Sisters who founded the school over one hundred years ago.
As Catherine McAuley was the original founder of the Mercy Sisters Community, much time was spent on her extraordinary life and the subsequent impact that her actions have on our lives today, not only as Catholic teachers, but as people responding to the call to be merciful to those in need.
In Catherine's very early upbringing she was surrounded by the family love of her parents, James and Eleanor and a brother and sister. Her father was a devout Catholic; a faithful man whose devotion to his faith left an indelible imprint deep within Catherine. And perhaps was the catalyst for living a most extraordinary life. Catherine suffered much adversity throughout her life with the death of her father at the age of five.
Like her father, Catherine was herself a devout and faithful Catholic. Her faith was central to her life, work and service to the poor, sick and uneducated. Her incredible strong connection and empathy to those in desperate need enabled her to continue to assist and empower so many.
Catherine's strength and determination, to not only help, but also empower, the poor, neglected and disadvantaged has moved me to question my own humanitarian resolve. The passion and conviction she drew on to achieve such life changing results for those she assisted were so inspiring. I was reminded that as privileged citizens of such an affluent society we have a responsibility to our Catholic faith to help those who are most in need.
The Mercy sisters at Sacred Heart College, Ballarat East also educated my mother, Francis Hobbs, who was a Boarder during the years 1941 to 1944. From her I learnt the gift of generosity, compassion and faithful devotion. These Mercy values have the capacity to enhance all our lives and are a framework for the development of compassionate human beings dedicated to the selfless actions committed to the betterment of the lives of those who are most in need.
I am very grateful to the Mercy sisters for the opportunity that was accorded to me. At times we all need to be reminded to look beyond our own needs and to look and act towards those who are more disadvantaged.
Messages to: Jo McDonald