Archived News Item
If everyone gives a little, it ends up being a lot
June 15, 2011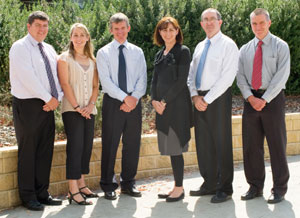 After attending a Mercy Works' information evening last year, Darren McGregor, Principal of Catholic College Bendigo in Victoria, says he was inspired and challenged "personally and professionally" to support Mercy Works, and in particular, "the local people they empower in Papua New Guinea".
"I decided to ask our College staff: 'what can we do?'" says Darren. "The response to this 'call to action' was immediate."
Darren invited staff to contribute to the cause by donating a small amount of money from their fortnightly salary. Some gave $2 and some gave $50 each pay. Those who chose to contribute resolved to commit a fortnightly amount in an ongoing capacity.
"To date we have an ongoing commitment for just under $17,000 annually," explains
Darren. "We congratulate the hardworking team at Mercy Works and we pray for their continued presence to those in need."
Catholic College Bendigo is a Catholic Secondary College providing education for students from Years 7 to 12 in Central Victoria. The Sisters of Mercy arrived in Bendigo in 1876 and have been part of the College ever since.