Archived News Item
Iconography Workshops Melbourne 2012
September 21, 2011
by Philip Davydov, Russian Iconographer, Head of the Sacred Murals Studio, St. Petersburg
I: Sunday 15th January – Saturday 21st January – 2012
II: Sunday 22nd January – Saturday 28th January 2012
at The Australian Catholic University (ACU ART SPACE)
26 Brunswick Street, Fitzroy, Melbourne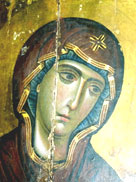 Workshop Description: The Course is dedicated to the Old Masters method of creating a work of art. This approach takes into account the artistic methods employed by Medieval Iconographers as well as refined, Classical Renaissance goals and principles developed by the Great Masters.
Who should attend: The courses are beneficial for beginning students as well as for advanced iconographers and anyone drawn to practical and theoretical study of Byzantine and Early Russian Painting.

Course times: 9-00 – 18-00 consecutive days – Sunday afternoon to Saturday evening. Courses will commence at 14-30 on Sundays 15th and 22nd Jan.
Payment options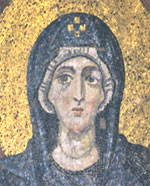 Tuition Payment for the either Course is as follows:
Deposit fee of $100 is required to secure a place in either Course.
$50 non-refundable booking fee is included in the deposit.
Full payment options:
If full payment is made before 1st November-2011 Course fee – $620
If full payment is made before 1st December -2011 Course fee – $680
If full payment is made after 1st December – 2011 Course fee – $730

For details regarding REGISTRATION and PAYMENT and other enquiries please contact Margaret Broadbent: mabs99@hotmail.com – Phone:03 9555 5498 for further information visit www.sacredmurals.com/gallery