Archived News Item
How the Institute is Adapting to the Reality of COVID-19
April 8, 2020
The current pandemic has meant that we are all being called to undertake our ministries in new ways, at a time when the face of Mercy is needed more than ever. 
In the past few weeks, all of us have had to find new ways of engaging with each other, our team members, students  and clients. Below we take a look at how some of our Sisters, Staff, Incorporated and Co-sponsored Ministries are adjusting to the current crisis.
Sisters and Staff of the Institute
Since Friday of last week, the Stanmore, Leichhardt, Lewisham and Alphington offices are now closed, with staff continuing to work remotely. Many of the Community Offices have also closed or are staying open with reduced staff numbers.
With the offices closed and face-to-face meetings and gatherings no longer being possible, Sisters and staff of the Institute are finding other ways of connecting with each other and continuing their ministries.
John Rochester, Communications Manager for the Institute, said like many other in the community, the Institute has had increased reliance on communication platforms such as Zoom in the past few weeks with a schedule of webinars, reflections, prayer services and social gatherings.
"The temporary cessation of physical church services, meant that each Friday we are now having a Reflection on the Sunday Gospel, led by Veronica Lawson RSM".
"Online opportunities such as this, not only nurture people's spirituality, they provide an opportunity for connection during this time of social distancing.
'With so much information needing to be disseminated, we have also moved to a twice weekly newsletter on a Tuesday and a Friday, meaning that Sisters and staff are kept informed in a timely manner", said John.
"Many of our Communities have established a 'phone tree' system with each sister being allocated one or more sisters to call and check in on a regular basis".
"In addition to these formal communication platforms, there are lots of wonderful stories of Sisters and staff staying in touch (including sharing the odd joke or two) to make sure everyone feels supported during this time".
Fraynework
Deb Carter, Chief Executive Officer of Fraynework Multimedia said all the incredible benefits of digital technology have enabled Fraynework to continue to create beautiful and meaningful resources.
"Each member of the Fraynework team is working remotely from home and our ministry has been able to respond to the communication needs of all our clients as efficiently as ever," she said.
McAuley Community Services for Women
Jocelyn Bignold, Chief Executive Officer of McAuley Community Services for Women, said through a message on their website, that their organisation has been doing everything possible to alleviate the impact of the COVID-19 virus by taking practical steps to protect our staff and the people we support.
"Some services, such as our community lunches and our outreach work, have been modified in line with government guidelines to contain the disease. Where possible many staff are working remotely and we have suspended the work of our valued volunteers, to protect their wellbeing at this time.
"Our important work in providing safety and connection for women and children facing family violence and homelessness must continue.
"The nature of the virus presents extra challenges to those we support. In times of crisis, home is even less safe for those in abusive relationships. Family violence becomes more frequent and severe. The very steps needed to contain the virus – social distancing and isolation – heighten these risks, especially when other stresses such as unemployment and financial strain are looming.
"The impact of the virus is also difficult for women who have been homeless and live at our McAuley House. Many have past experiences of trauma and mental illness, their physical health may have been compromised, and they are more vulnerable to infection. They can also find it harder to deal with the changed behaviours and routines that are required in order to keep the virus in check," she said.
Jocelyn said McAuley needs financial support to meet the changing day-to-day needs, as a result of COVID-19.
To find out how you can donate – Click here
McAuley Ministries
Denise Fox, Chief Executive Officer of McAuley Ministries said that every McAuley Ministries team member is doing their utmost to reduce the spread of COVID-19 and this has led to the development of new ways to carry out our Mercy mission.
"While the buildings from which the ministries which are part of McAuley Ministries are now closed, where they are able, sisters and staff have been finding new ways of undertaking their ministries within this time of 'social distancing'.
"Some music lessons are now being held via the internet, spiritual directors and counsellors are meeting online with clients and regular connections are taking place via video conferencing.
"Retreat and conference centres throughout Australia have had to cancel their bookings and programs, with some of their staff now lending their skills and expertise to other areas within the Institute.  If it is feasible and required, these facilities could be made available to assist with the broader COVID-19 health response," Sr Denise said.
Mackillop Family Services
Dr Robyn Miller, Chief Executive Officer of MacKillop Family Services said, via a message on their ministry website, that they are strongly focused on their response to COVID-19.
"We are continuing to support the safety and wellbeing of our staff, and the children, young people and their families who right now need our support more than ever. How we do this has changed – but our commitment to do so has not.
"A worldwide pandemic is unprecedented for all of us. While we are dealing with a frequently changing situation, MacKillop has robust service continuity plans in place to respond as we need to – safely, and with emotional intelligence. The physical distancing now required for the community prevention of the COVID-19 virus does not mean that we should reduce our social support. In fact, we are using technology to increase social connection during this time. MacKillop is well prepared with strong IT and technical capacity.
"We have adapted our services in a number of ways:
In our out of home care services, we are working with our state government colleagues to develop measures that keep our staff, foster carers and the children they care for safe. This is our most complex service area that requires a skilled and tailored response. We are committed to ensuring children experience stability and routine as much as possible. Our residential care homes are well-stocked with food, frequently cleaned, and our staff are taking every possible precaution to minimise the risk of infection. We are in frequent contact with our foster carers and continue to support them. Many have generously offered to go the extra mile in this time of heightened community need. Similarly our residential carers have been dedicated and creative in the way they are engaging with young people in care in this difficult time.
In our family support and disability programs, we will continue our family engagement predominantly by phone and online, but we also provide home visits and outreach when there is an unavoidable need. We will make sure that staff are well equipped when they do so. The stress placed on the families we work with caused by COVID-19 can compound existing vulnerabilities, along with the risk of family violence, child abuse and neglect. We prioritise child and family safety at this time, and we are committed to ensuring families have the support they need and remain connected.
In our schools and education outreach programs, we are well prepared to ensure every student continues to learn despite not being able to attend school. We have developed an individualised learning program for each student, and teachers are contacting families at scheduled times each day to provide ongoing learning support. Our focus is on ensuring children continue their learning journey.
"MacKillop Family Services can only operate as an essential service because of the support we receive – from our committed staff, our incredible foster carers, and from members of the community who help us to deliver support to children, young people and families in over 40 communities across NSW, Victoria and Western Australia," Dr Miller said.
Mercy Connect

Trent Dean, Chief Executive Officer of Mercy Connect said that many of Mercy Connect's participants have very challenging and complex needs.
"Mercy Connect provides a range of services across New South Wales to adults, children and older people with a disability to live independently and get actively involved in their community. We deliver programs registered under the NDIS, that support people with disability to build skills and capability to ensure they can participate in leading a meaningful life.
"During this time of declared pandemic, our committed and hard-working staff have continued to provide compassionate care to our participants, or perform critical administrative functions that ensure our programs continue uninterrupted.
"We have implemented a range of strategies to support our participants and staff, including robust infection control practices, restrictions on external visitors to our offices and participant accommodation, and the delivery of bespoke, home-based day programs.
"We continue to hear wonderful anecdotes and stories about the resilience and unwavering positivity demonstrated by the participants that we serve, for which we are extremely grateful," he said.
Mercy Health 
Stephen Cornelissen, Group Chief Executive Officer of Mercy Health, in a message to staff, said that 2020 began with Mercy Health preparing to celebrate the founding of the Victorian healthcare ministry by the Sisters of Mercy, with the opening of St Benedict's Hospital in 1920, with Australia in the clutches of a Spanish Flu pandemic.
"The Coronavirus pandemic again has our ministry on a virtual war-footing. Supplies of scarce protective equipment are being carefully sourced and rationed. Mercy Health has also instigated its Mercy Incident Command System which allows the prioritisation of resourcing and activity to be directed to our response to the risk that the COVID pandemic might pose to our operations.
"Our hospitals and aged care homes have swung into action to impose lockdown restrictions in accordance with Government requirements. Across every part of the organisation there is heightened attention about hygiene and infection control. The Mercy character is coming to the fore in every corner of our work.
"Staff in office roles have, for the most part, quite literally been 'mobilised' to be able to work from home. Meetings are being held via voice or video meetings and any face-to-face meetings are small and held at a safe distance. Tele-health consultations will also soon be a daily reality.
"Daily communications are held by video update, email and our Workplace platform and as if in a nod to Catherine McAuley's letters to the early communities confronting their own frontier struggles, we are again connected by the updates and words of encouragement from our leadership, including a message of support and encouragement recently and gratefully received from Sr Eveline Crotty assuring the support and prayers of the Sisters as we face the challenges ahead," Stephen said.
The Mercy Health Foundation has launched an appeal to support their front line workers and care for the vulnerable. They are seeking support to help those working to protect the public with vital equipment and specialist care. All gifts will ensure they can continue their work throughout this difficult time.  To donate – https://sforce.co/2xWW6Td
Mercy Schools
One of the most impacted ministries has been the schools within Mercy Education, as well as the Institute's Co-sponsored schools.
Christopher Houlihan, Chief Executive Officer of Mercy Education Limited, said that they are working to keep each of their members schools across Victoria, WA and SA well informed with the best advice from the authorities on the COVID-19 crisis.
"The priority of our recent work has been preparing for the strong possibility for remote and offsite teaching to take place.
"Our school staff have been fantastic in preparing for that eventuality and we offer our appreciation and heartfelt thanks to them.
"Where schools are currently open, there has been a significant decrease in student presence, but staff are still delivering a quality education to all students,"  Christopher said.
Mercy Services

In this season of COVID-19 all parts of Mercy Services are having to adapt.
The Singleton team have had an amazing response to a Facebook post requesting letters, drawings or postcards to be sent to residents.
At 2.30pm each day they go live on Facebook and share all the stories with the residents.
"We can't thank the community enough for the way they've responded," said Tony Bidstrup, Chief Executive Officer of Mercy Services.
"Our wonderful staff are working hard to keep the connections alive between residents and family."
The Community Transport team are now doing a lot of important medical transports including driving patients to cancer treatments.
Unfortunately, there are still a lot of treatments and specialist appointments that still need to be kept and the Community Transport team are now assisting more and more people with keeping those appointments.
"We are very proud of the way the drivers are ensuring social distancing and infection control on each of our vehicles," continued Tony.
The Home and Community care team are no longer delivering activities through the day centres as they have all closed.
But the staff are continuing to support clients through regular phone contacts and helping isolated clients with any shopping they require.
The AOD and Family Services team have converted from home visits to a tele-counselling model to ensure that support to our most vulnerable in our community continues as well as receiving new referrals.
"The Mercy Services Board and I are very proud of all the staff and how they are managing in this difficult time.
Each of our teams have adapted to the changing environment and they have done that with great professionalism and showing of mercy," said Tony.
If you would like to send a card or message to Mercy Services Singleton, please post it to:
Mercy Services
24 Combo Lane
SINGLETON  NSW  2330
or email it to residential@mercyservices.org.au.  To join in the livestream, click on this link for their Facebook page:  https://www.facebook.com/MercyServicesSingleton/
Mercy Works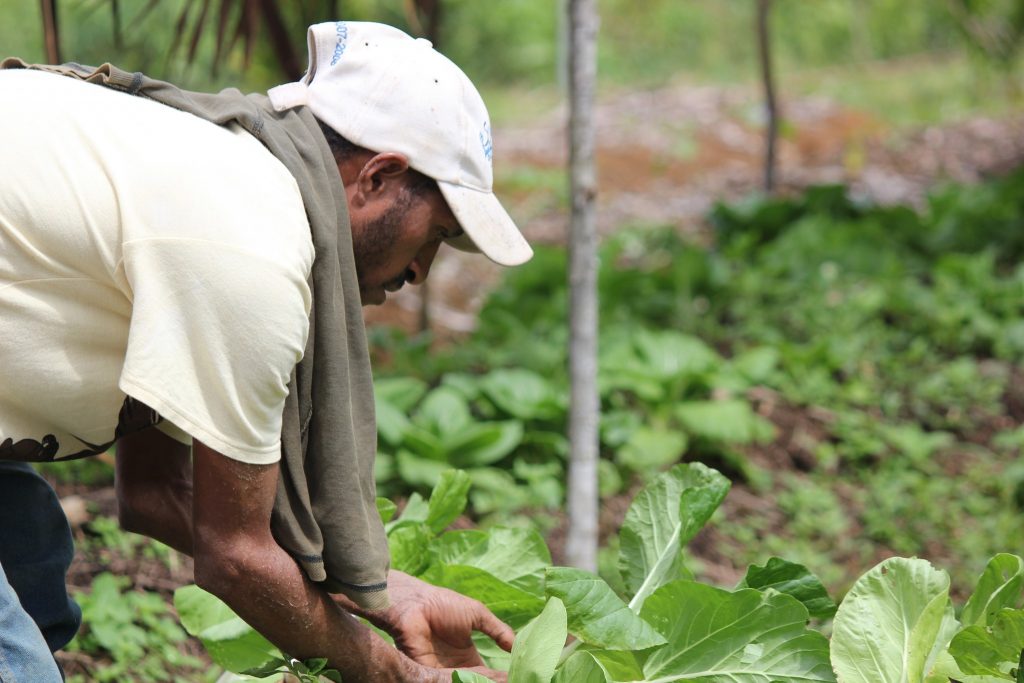 Sally Bradley RSM, Executive Director of Mercy Works, in a statement on the ministry's website on March 25, said that due to COVID-19 crisis both locally and globally we are all facing an uncertain and a rapidly developing situation.
"Mercy Works is closely monitoring advice provided by government and relevant authorities and following their directives to ensure the safety and wellbeing of all our project participants and our staff.
"In terms of both our staff and Board, most of us at Mercy Works are therefore working from home, so are able to be contacted by email and by phone (where calls can be diverted to the individual staff member if required). We are also valuing regular online meetings where we can stay in contact and give support to each other.
"As always Mercy Works remains committed to our mission amongst marginalised communities in Australia and in the Asia Pacific region.
"We are committed to continue operating and supporting our life-changing projects to ensure those in need receive the assistance they require, although some projects will inevitably be impacted. In terms of the COVID -19 we are very concerned about the possible impact on both Papua New Guinea and Timor Leste given their very limited health systems, and we will do all we can to continue our support in both places.  Interruption or adjustments to some of our projects may be required", Sr Sally said.
The current status of Mercy Works' various projects is as follows:-
In Papua New Guinea we hope to start new projects in the province of Simbu later this year. We plan to continue our projects in Kiunga into the future. Projects in Goroka and Mt Hagen continue till mid 2021 as we transition into Simbu.
In Timor-Leste we support one health project in the Suai Covalima district and if funds permit we are hopeful of partnering with new projects in the Baucau district later this year.
Mercy Works Mercy Connect Refugee Student Mentoring is running in schools which remain open and where the school and the volunteer have deemed it is safe to continue. We are also exploring possible creative ways to continue this online.
The Mercy House of Welcome in Kilburn in Adelaide continues to offer support to asylum seekers via telephone while the Centre has been closed to comply with social distancing guidelines.
We are still exploring possible new Indigenous projects in Australia to start later this year, and we will keep you posted.
Messages to: communication@ismapng.org.au 
COVID-19 Closure of Offices
As of close of Business, Monday, 6th April 2020, all ISMAPNG registered office locations are closed until further advised. All phone numbers listed are currently diverted to a staff member's mobile phone.
Important note re service of legal documents during COVID-19
If you wish to serve proceedings or other legal documents on ISMAPNG for the purposes of or in connection with a proceeding against ISMAPNG or Mercy Support Limited, service may be effected by the following: