Archived News Item
HOW ARE WE TO THINK ABOUT ISLAM AND MUSLIMS?
April 30, 2015
The 'Circle of Mercy' is the name given to the group of ISMAPNG Associates in Caringbah, NSW who meet regularly for spiritual input and nourishment. At their February meeting this year, Fr Aloysious Mowe, the Director of Jesuit Refugee Service Australia, talked to them about the importance of looking beyond the stereotypes and the media headlines about Muslims and Islam.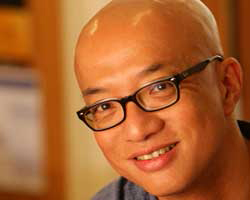 Fr Aloysious has a background in Islamic and Muslim studies. In addition to undertaking Arabic and Islamic studies in Cairo and Oxford, Fr Aloysious has taught Arabic history, Islamic history and law at Oxford and Georgetown Universities.
Fr Aloysious pointed out that so much of the discourse about Islam and Muslims in the Australian media is done by non-Muslims. "We keep being told by non-Muslim commentators and writers what Islam is or is not, what Muslims are like and what they believe and do. Rarely, if ever, do we hear Muslim voices telling us how Muslims live, what they believe, what they hope for, what they fear," said Fr Aloysious.
The civil war in Syria and the rise of the so-called Islamic State (IS) in Iraq have had repercussions even in isolated and insular Australia. According to Australian security agencies only a very small number of Muslim Australians have expressed support for IS, about 200 out of half a million Australian Muslims (that is 1 in every 2,500), including some who have gone over to the Middle East to become combatants. Nevertheless there seems to be panic about possible Islamist terrorism happening in Australia, exacerbated by the events in Sydney's Martin Place just before Christmas.
Fr Aloysious emphasised the need for non-Muslims to enter into relationships with Muslims who live in the Australian community, the vast majority of whom want to live in peace with their neighbours, and aspire to the same things that most Australians do: a good job, education for their children, economic security, and upward mobility. Once we know Muslims as colleagues, neighbours, and friends, we cannot but recognise our common humanity, and our common values.
There is nothing about Islam that predisposes Muslims towards violence, terrorism, or hatred of non-Muslim society, said Fr Aloysious. Islam, like any other religion, is susceptible to a multiplicity of interpretations, and those who want to make it a violent religion can do so, while those who believe it to be a religion of peace can also read its sacred texts in a way that promotes peace and co-existence with people of other faiths.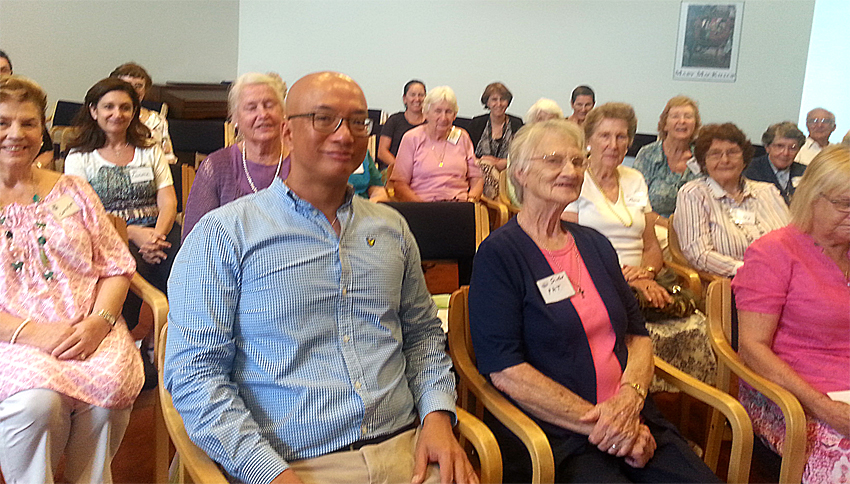 "The history of Christianity is just as streaked with intolerance, violence, and hatred as the history of Islam. It is not that long ago that Serbian Christians were slaughtering Bosnian Muslims, and Catholics and Protestants in Ireland were engaged in sectarian warfare." We should never forget that most Muslims every day invoke God who is "al-Rahman al-Rahim", i.e. Merciful to all, and Compassionate to each.
If we enter into relationships with Muslims and make an effort to learn more about Islam beyond the headlines and the stereotypes, we might just be able to conquer the barriers of fear and suspicion.
Messages to: Nance Cale rsm