Archived News Item
Hope for the Year of Consecrated Life
December 15, 2014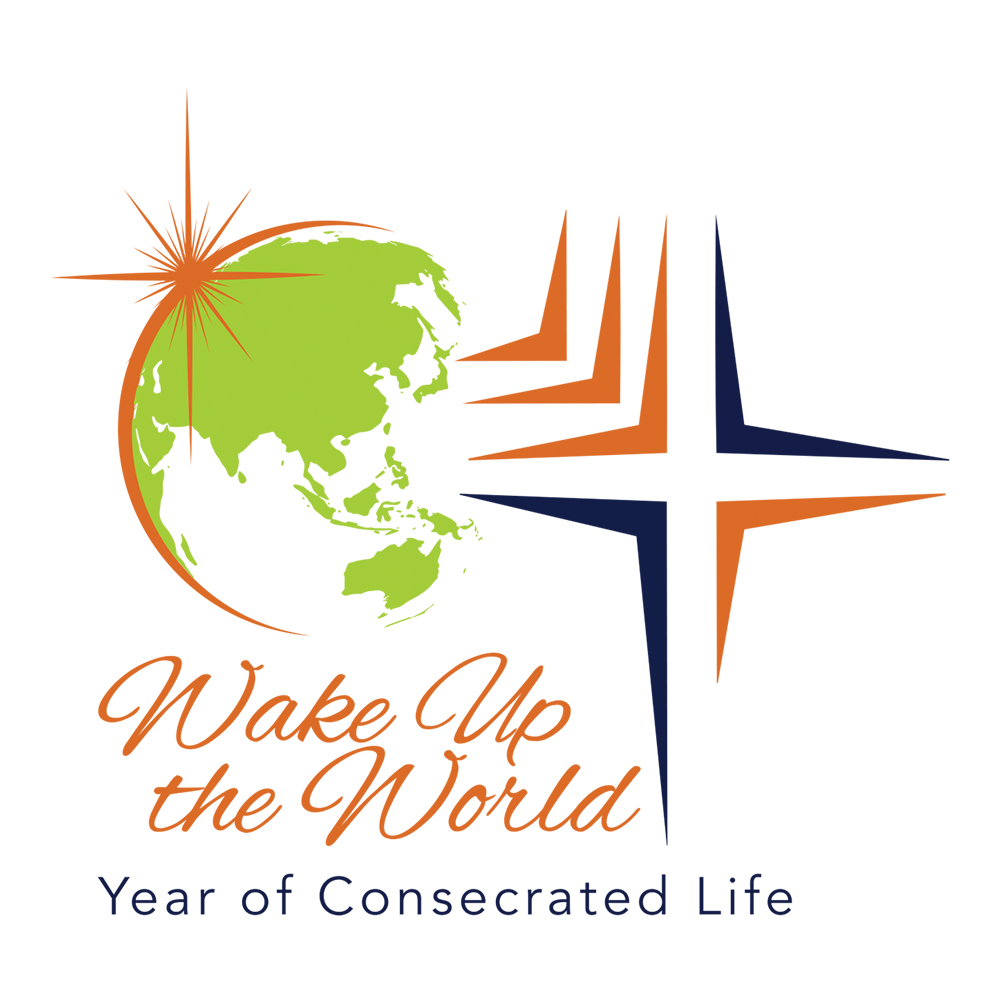 What can we do in this 'moment of time' in the life-long journey which is consecrated life? My hopes for the Year of Consecrated Life relate to or have their context in each of four areas:
Our global context – the invitation issued by Pope Francis for religious to 'wake up the world.'
My hope is that consecrated women and men, working in various spheres of global influence, will provide a lens of hope, using a language of inclusivity which builds bridges among people of different faiths, cultures, ideologies and life situations. Sometimes such opportunities are provided by way of existing networks where religious are already accepted as key contributors. At other times new opportunities must be created. Our world cannot continue down its current path of destruction, where the predominant picture is that life is cheap and exploitation of land and people is justifiable. We have another story to tell. We can frame it in a variety of ways. Pope Francis seems to have a gift for this.
Congregations have gifted people with the professional skills, knowledge and the credibility which comes from reflecting purposefully on experience and
dialogue on justice, on peacemaking, on care for our earth and respect for all its peoples. We need their voices to be heard, to continue to be heard. It is my hope that those among us who have these skills will grasp the renewed opportunities which this Year will present for constructive public engagement with religious at the table.
Our Australian and Asia Pacific context
Our Church exercises the ministry of Jesus in the wider society of which we and 'it' are members. Each Congregation has its particular way of responding to the Gospel locally. One of my hopes is that this year will provide the broader church in Australia and the Asia Pacific with an opportunity to learn more about and engage with the core purpose or mission and the diverse range of ministries undertaken by each Congregation in the name of the Church. We need a range of entry points for ongoing conversations so we really can share the Gospel privilege.
We need to go beyond the Church though. Another one of my hopes is that we can find more meaningful points of connection with those in positions of power and influence (politicians; big business and financiers; media owners; elders; the stalwarts of rural towns and outback communities) so that the huge contribution made to Australian society by our Church, by consecrated women and men and ordinary people of faith, is not lost and forgotten in the face of current issues.
It may be too much to hope that ordinary people in general will understand why someone would make such a lifelong commitment to the mission of Jesus, but if we don't share the good news of consecrated life with them, who will? There are ways and means of sharing our stories which lend themselves well to the possibilities offered by modern technology. The challenge of course is to use such means while maintaining the integrity of the message we want to put out there!
Each Congregation or Institute
I want to draw on the inspirational section of the Constitutions which shape my religious commitment. It is the one I know best. I invite you to make the appropriate link to your own Foundational documents.
"We are assured by the Church's approval that our Constitutions give contemporary expression to our life and mission within the Church and the world, that they articulate our mercy vision and give us means to embody it." (Constitutions 8.01)
My hope for this year is that we, consecrated women and men, can celebrate who we are and from where we have come while conveying a positive message about where we might go. We know that there are thousands of women and men who feel called to a particular charism but not to consecrated, vowed life. They already work with us in our ministries and in the care of our members. I hope we can move beyond 'mourning the decline in numbers of vocations' to a place of hope – God will continue to call people, possibly in ways we have not thought of as yet. New partnerships for mission are already emerging and will continue to do so. As Congregations we have to find language which expresses our growing understanding of our shared charism while respecting the nature of different primary commitments. During this Year I hope we can reclaim the promise contained in our particular Constitutions and be courageous in the decision-making which will shape our future.
Each consecrated woman and man
There are personal and communal elements of consecrated life and the integration of these elements shapes our response to the call to holiness, to being the best people we can be with the gifts and talents and resources at our disposal, in the places we are called to be at this time.
In 'Rejoice' we are invited to "re-read our own personal story and scrutinize it in the light of God's loving gaze …" p. 20.
How do I name, understand, interpret and possibly reinterpret the meaning of my personal story over these 61 years? How might each of you here with me this morning make sense of your life experiences 'in the light of God's loving gaze'? I hope the expansiveness, forgiveness and hospitality of our God will be recognized in the 'loving gaze' and that our original commitment will be renewed and re-energized, whether we are aged 35 or 95! I hope that each person we meet will encounter the sacred, will have a glimpse of a loving God, by receiving a similar 'loving gaze' from us.
What translates hopes such as these into reality? Some strategic thinking and planning will certainly help, as will creative implementation of ideas both big and small. I don't know if you share any, many or all of the hopes I have briefly outlined. We have to be there for the 'long haul', to take the journey to Jerusalem, if we want to make a difference. Our commitment enables us to do that freely. If this Year of Consecrated Life provides a springboard for our recommitment to the 'long haul' then we can rejoice.
Messages to: Annette Schneider rsm

References
Constitutions, 2012, Institute of Sisters of Mercy of Australia and Papua New Guinea.
Rejoice: a letter to Consecrated Men and Women in preparation for the Year dedicated to Consecrated Life, Congregation for Institutes of Consecrated Life and Societies of Apostolic Life, 2014, Catholic Truth Society.