Archived News Item
Hope for the future
December 18, 2007
In this season of Advent, a time of waiting, it is important to remember the patient waiting fortified by the consistent and determined effort that Aboriginal and Torres Strait Islander groups and their non-Indigenous supporters are doing in working for justice and equity. The recent election results are a sign that many Australians are calling for changes in many policy issues including Indigenous issues. However, we need to be vigilant, be hopeful and effective in calling for change.
Many organisations are working to make contact with the new Federal government and to seek acknowledgment of the significant Indigenous issues. It is worth visiting the following websites for a wide and varied coverage of the issues, comments and opinions, media coverage, and actions such as petitions and pledges, as well as giving practical support.
Women for Wik
"Women for Wik are ordinary Australians. Our parents have brought us up to believe in the best of traditional Australian values-justice, equality, friendship-and a fair go. We are concerned that Aboriginal people in the Northern Territory are not getting a fair go, and our voices are joined in protest. We are worried about a particular policy, not particular political parties. We are committed to changing the current situation, so that it more clearly reflects the values of ordinary Australians."
ANTaR – Seven Steps for Justice
"The election of a Rudd Labor government has the potential to usher in a new era for Indigenous affairs in Australia. BUT we will still need to effectively make the case for change to achieve justice for Aboriginal and Torres Strait Islander people."
ANTaR is calling on all sides of Parliament to implement the following Seven Steps and invites your support by signing the Pledge: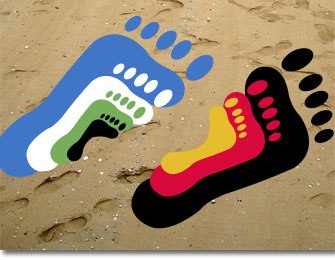 Put in place an adequately resourced plan including targets, benchmarks and a transparent evaluation process to meet the deadlines proposed by Social Justice Commissioner, Tom Calma to close the Indigenous life expectancy gap within a generation.
Reform the Native Title and Northern Territory Aboriginal Land Rights Acts to restore land justice for Indigenous people as well as the timely resolution of claims.
Introduce a Social Justice Package to complete the Federal Government response to the High Court's Native Title decision as promised by the former Prime Minister, Paul Keating.
Apologise to the Stolen Generations as part of the full implementation of the 54 Bringing Them Home Report recommendations.
Replace the Northern Territory intervention with a child centred, evidence based approach to overcoming abuse and violence that is developed in conjunction with Aboriginal people and includes addressing historic backlogs in housing, infrastructure and education.
Achieve constitutional change that entrenches the rights of Indigenous Australians in the legally binding body of the document, not just the preamble. This change could include a Treaty or some other agreement and should be consistent with the United Nations Declaration on the Rights of Indigenous Peoples.
Support and facilitate the establishment of an independent National Indigenous Representative Body, the form of which should be negotiated with Aboriginal and Torres Strait Islander people.
LISTENup! is a coalition of concerned organisations and individuals seeking a better response to Aboriginal and Islander disadvantage; a response based on listening to Aboriginal and Islander voices, communities and services. You can support the campaign by adding your voice and signing the pledge.
OTHER WEBSITES:
REFLECTION FOR CHRISTMAS DAY:
"Rebirth must always continue. It is essential to keep alive the truth and hope that was given to us, in order to keep the Dream alive and to enrich this nation to become the nation it was meant to be: Great South Land of the Holy Spirit and the True Spirit of the land. The True Spirit within all creation is continually being reborn…" Elizabeth Pike, Hope Built on the Dreaming, 2004, NATSIEC Prayer Diary.
From: Specific Issues Committee, Indigenous Concerns (Sisters Liz Rothe, Rose Glennen). The Committee warmly invites your response to the article or the issue.
Email: indigenous.concerns@mercy.org.au
Contact: Carmel Heagerty RSM, Institute Justice Co-ordinator
Email: Institute.Justice@mercy.org.au