Archived News Item
Honouring Australia's Aboriginal History
November 30, 2017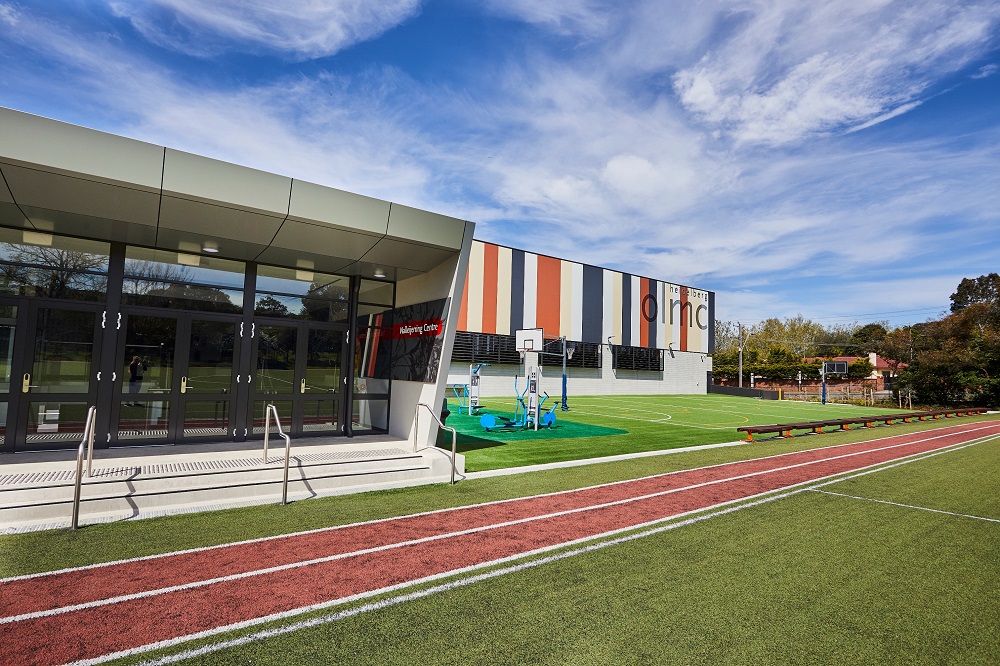 As part of the debate over the appropriateness of statues of historical figures in Australia and the United States, Deidre Gardiner rsm discusses how Australia should honour our First Nations people, including some fine examples of how our Mercy schools are leading the way.
In recent times, we have seen reports in the United States of statues of historical figures being removed. These statues honoured previous leaders whose history involved acts that were no longer seen as worthy of commemoration. This was highlighted recently with clashes over the possible removal of statues commemorating Robert E Lee, a confederate General during the American Civil War. He has come to be seen as an icon for those who support white supremacy in the United States. Following the media reports of the activities in Charlottesville where the Robert E Lee statue was the focus of attention, some statutes of Captain James Cook have been defaced here in Australia. We need to look behind these events and ask what they are saying to us, about our history.
We do need to value our history, but we also need to acknowledge the bias that accompanies any writing, or other commemoration, of historical events. In Australia, we are continually reminded of our colonial history, of the "founding fathers" of this country. However, we are sadly lacking in acknowledgement of our ancient history: the wonderful stories of our First Nations people. This has begun to change, but our commemoration of important events in this history is almost non-existent. Even our colonial history is often distorted in the depiction of meetings between early settlers or explorers and aboriginal people. Two recent books that look closely at this distortion are: Dark Emu, black seeds: Agriculture or accident? by Bruce Pascoe and From the Edge by Mark McKenna.
Bruce Pascoe demonstrates that pre-colonial Aboriginal people were not just hunter gatherers. Pascoe looks at explorers' diary entries to discover descriptions of stone houses, large grain growing areas and wonderfully constructed fish traps. Yet, these depictions have been lost in the myth that Aboriginal people living before the British arrived were nomads with no evidence of settlement or agricultural activities.
Historian, Mark McKenna, takes us on a wonderful journey of events that took place on the edges of this country. These events involved interactions between Aboriginal people and those who came seeking to establish an English presence on their land. He demonstrates how the Aboriginal people; assisted travellers to find their way in difficult situations, guarded their own territory when they sensed it being taken from them and how many were killed in what, in some places, amounted to massacres. Yet, much of this history has not been recorded or has been distorted in ways that depict Aboriginal people only negatively, rather informing us of what was the truth of/in many of these encounters.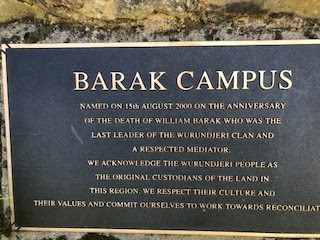 The acts of statue defacement remind us that for many Aboriginal people today, Captain James Cook is not someone to be commemorated for "discovering" Australia. To them, such a statement is insulting to the long occupation of this land by their ancestors. Where, they ask, are the commemorations of the achievements of our ancestors? We, Sisters of Mercy, also commemorate our founding mothers and our institutions pay homage to their stories. In many places, we have statues, portraits, artefacts and memorabilia to remind us of our beginnings. These are all important and valuable assets especially as we become more and more removed from our origins. This is particularly true where our Sisters are no longer visible in the schools, hospitals and other institutions that they founded. This remembering of our past is not about looking back in nostalgia, but is a reminder of the values and ethos of the founders of these institutions.
In recent times, we have also attempted to portray something of the story of the original inhabitants of the land on which our institutions are located. In our own homes we portray plaques reminding us that others trod this path before we arrived on these shores.  Perhaps, now is time to look more carefully at how our institutions honour the First people who occupied the land we now inhabit. Many wonderful examples can be found where this is happening. This paper shows how a sample of schools, under the Mercy Education umbrella, are doing this.
One such example comes from Mount Lilydale Mercy College. For many years, the College community has engaged with The Wurundjeri, the local Aboriginal clan. Among other initiatives, the College honours William Barak, an elder from the area who is recognized as having a significant affect on social justice for his people and who petitioned the State Government about basic human rights many times before his death. He also was talented in music, sport and painting and was highly respected in the broader Yarra Valley community as an exceptional leader.
In 2000, the College recognized the contribution that this special ngurungaeta (leader) made and honoured his memory by naming the senior campus the 'Barak Campus'. The junior campus was named the McAuley campus – such was the esteem in which Barak was held. This plaque commemorates the naming of the Campus.
Another example comes from Our Lady of Mercy College, Heidelberg who have named their community centre 'Nalleijerring', meaning to unite and gather. The name came about after consultation with the Wurundjeri people. Some students who have participated in an immersion at Lake Mungo become 'fire warriors' on their return. They take responsibility for organizing significant Indigenous events throughout the year.
These examples show how involvement in local Aboriginal communities and working with them we become educated about significant figures from the community. It is also an opportunity to learn something of the local language and use it where appropriate.
Schools with a significant Aboriginal and Torres Strait Islander population have liaison officers who see to it that this culture is promoted and celebrated across the whole school campus. This involves use of Indigenous languages to denote areas in the school, the use of Aboriginal art displays, the commemoration of significant events such as NAIDOC week, the raising of the Aboriginal and Torres Strait Island flags, incorporation of Aboriginal and Torres Strait Islander history across curricula and cultural awareness programmes for staff and students. This is a huge contribution to seeing that such cultures are part and parcel of the school. All of the schools contacted are involved in Acknowledgement of Country at the beginning of various activities, such as school assemblies, meetings and conferences. Quite often when new buildings are opened, a smoking ceremony occupies centre place of the ceremony. If possible, a Traditional Owner is asked to welcome those gathered to her or his Country. In traditional times, formal permission to enter another Country was part of protocol. After permission was given, the visitors were guaranteed protection and were expected to follow the rules and protocols of the Country they were now entering. In participating in either acknowledgment of Country, or a Traditional Owner's Welcome to Country, we are recognising the importance of Country to Aboriginal and Torres Strait Islander people. This is one small way of recognising an important cultural aspect of Aboriginal and Torres Strait Islander people.
May we continue to find ways of remembering, honouring and paying our respects to the First People of this Country. May we keep educating ourselves about the long and wonderful history of these people who knew how to live in this land by working with it, rather than trying to conquer it. As we move into another year, may we find more ways in which we can now honour significant First People of the land on which our Institutions are located.
Messages to: Deirdre Gardiner rsm