Archived News Item
Hitting The Road For Mercy Associates
February 27, 2017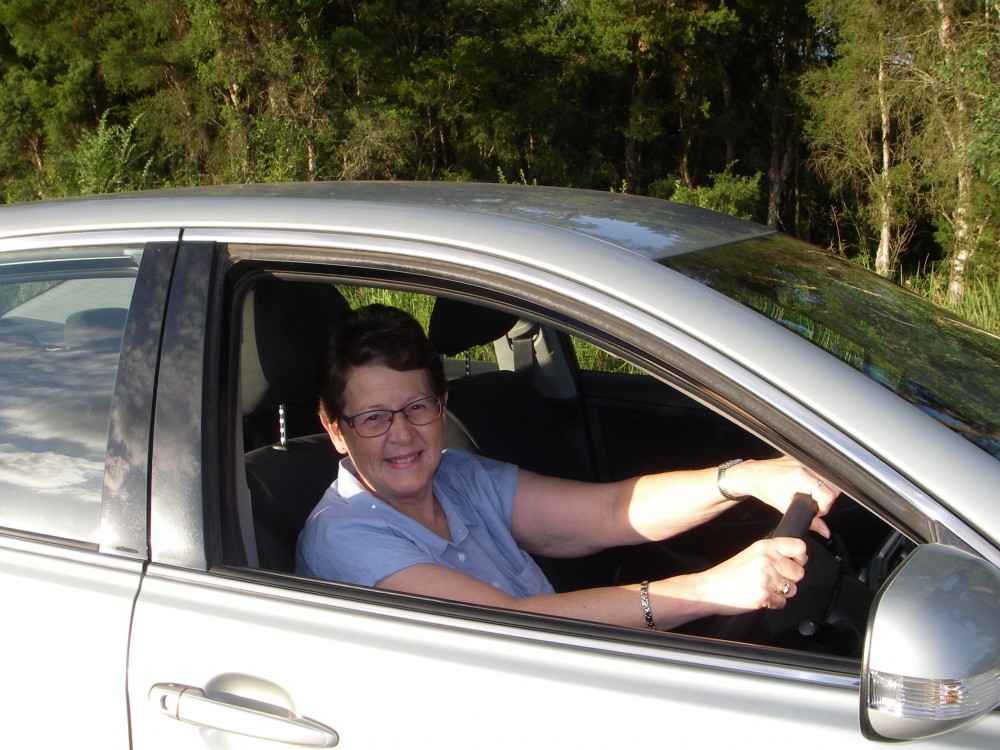 27 February 2017
Mercy Associates, both current and aspiring, in Goulburn, Young, Griffith, Bathurst and Sydney, are set to receive a special visit from the Mercy Associates Network Facilitator NSW and fellow Mercy Associate, Christine Convery in Mid-March. A two-week-long road trip will see Christine visiting and assisting existing Mercy Associates Groups, as well as facilitating information sessions for potential future groups.
Christine (pictured above) is set to travel a total of 1500km in two-weeks as she sets out to deliver the new Mercy Associates Vision and Framework to these communities; with which she was deeply involved in serving on both the Mercy Associates Working Party in 2013/14 and the Implementation Committee in 2015/16. Details will be provided about the new logo, badge and motto, and Mercy Associates will receive newly published copies of the Mercy Associates Handbook & Formation Programme. Christine will run sessions and be present to provide support and assistance to the various Mercy Associates groups.
Excitingly, Christine will be meeting with a group of potential future Mercy Associates in Griffith. She, alongside Theresa Foley rsm, will facilitate a Mercy Associates session; where she will provide information about the Mercy Associates Movement, how they can become involved, and time for Q&A's.
"It is an honour for me to be apart of the Mercy Associates development and growth," says Christine.  "My time with Mercy Associates has provided me with the opportunity to be steeped in 'Mercy Life', learn from inspiring Sisters, and to share in the Mercy charism of Catherine McAuley".
Christine's journey with Mercy Associates began over 20 years ago with the Goulburn Congregation of the Sisters of Mercy. Christine was a teacher of Mathematics and Religious studies at Marion College at the time; attending Mercy Associates meetings under the guidance of Carmel Gardiner rsm.
In 2004, Christine relocated to Grenfell, near Young where she was approached by Lorraine Cupitt rsm to assist with the start of a local Mercy Associates group. Young and Grenfell have a rich Mercy history with a strong and lengthy association with the Sisters. Many of the Sisters were trained nurses and teachers, and as such Mercy Health Care still remains as a vital presence in the community.
Christine now resides in Neath, in the Hunter Valley, and takes great pleasure in her involvement with the local Catholic parish, work with two Mercy Associates Groups in the Newcastle area, facilitating retreats, and her voluntary work with Mercy Services.
"The Sisters hospitality is second to none! As Mercy Associates groups we hope to imitate this great hospitality. Mercy is a creative energy that incarnates the love of God revealed to us in the life and teaching of Christ.
"This quote of Catherine McAuley's is close to my heart at present and as I embark on my upcoming travel:
'We have one solid comfort amidst this little tripping about: our hearts can always be in the same place, centred in God – for whom alone we go forward – or stay back'.
Messages to: Christine Convery