Archived News Item
Highly Successful High Tea
October 31, 2017
OLMC, Heidelberg has hosted a 'High Tea in Heidelberg'as a fundraiser to support the work of McAuley Community Services for Women (MCSW). Each year MCSW help women and children who are affected by family violence or homelessness.
The September event was a sell out with $12,800 raised for MCSW!

The 340 guests who came were delighted with the lavish afternoon tea. Over several weeks staff and parents prepared the food, drinks and venue for the occasion. The culmination of this hectic activity was a truly stunning setting, high quality food and a lovely social afternoon.
The College was supported in its efforts by some very generous sponsors, including Mr Paul Schroeder and the team at the East Ivanhoe Food Works. Their contribution of top shelf 'bubbly' for the Champagne Bar was exceptional.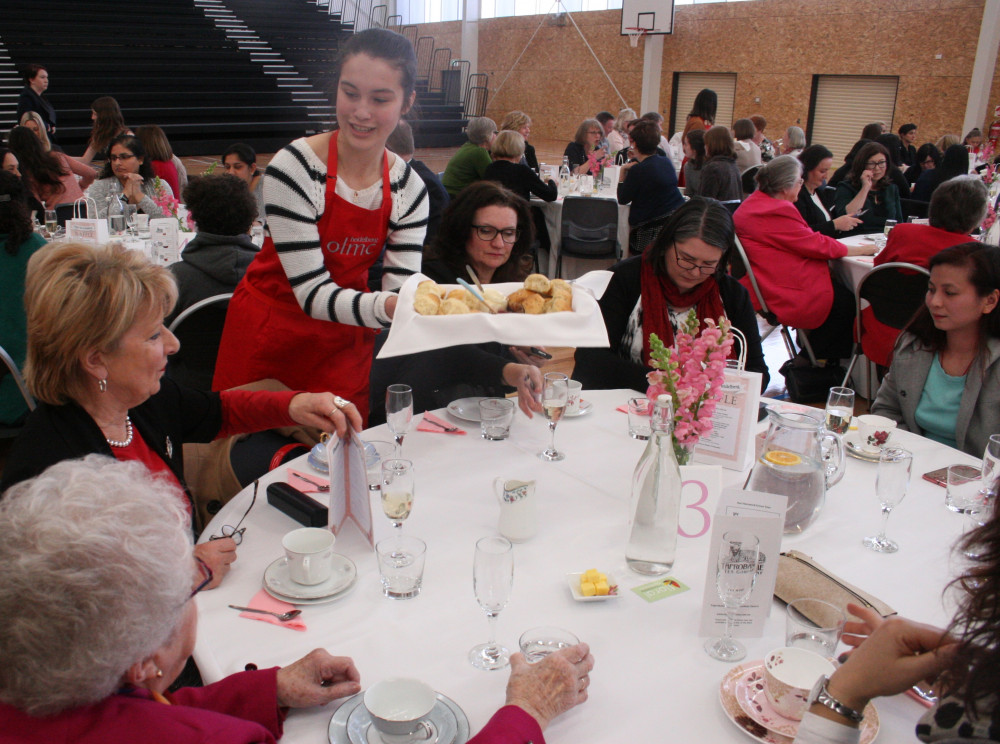 The venue, the Nalliejerring Centre, was in operation for the first time as a community gathering space and it proved itself to be an appropriate and comfortable setting. Our beautiful collection of vintage crockery adorned the tables and made a huge impression, eliciting many discussions and fond memories from the guests. In 2016 OLMC put a call out for donations of classic cup, saucer and plate sets and were delighted when the donations came pouring in from Past Pupils, Sisters of Mercy, Mercy Health, Mercy Education Ltd, the OLMC community and many others.
Diana Bryant AO, Chief Justice of the Family Court of Australia, spoke to the gathering about the Court, the role of respective "players" in the Court and the changes in family law, custody and conflict resolution since the establishment of the Family Court under the Whitlam Government.
The College is grateful to the community of workers who made it happen and those who came to join us for this entertaining and worthwhile event.
Messages to: Marie Jenkins, Our Lady of Mercy College