Archived News Item
Highly Acclaimed Refugee Film Shown at Apollo Bay
November 28, 2019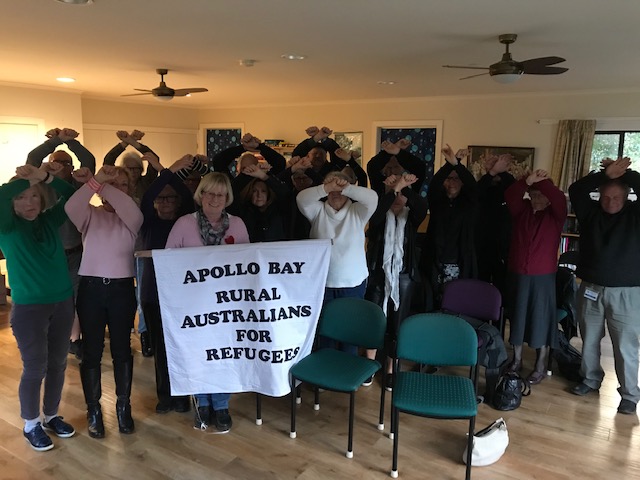 On a chilly Sunday evening of November 10, more than 20 Apollo Bay residents turned out to watch a screening of the highly-acclaimed film 'Against Our Oath' about refugees. 
The film 'Against Our Oath' exposes the ethical conflicts that erupt for doctors as the Australian government overrides their clinical decisions made for refugee patients. It asks the question, 'If doctors cannot follow the medical ethics they are bound to what will happen to their patients?'
People attending were mostly members of the local branch of the national refugee advocacy organisation, Apollo Bay Rural Australians for Refugees.
The organisation continues to protest the inhumane treatment of asylum seekers kept in detention onshore and offshore, and endeavours to prevent the Australian government from repealing the Medevac legislation that enables people to seek treatment in Australia.
"We are grateful to Liz Callen for allowing us to use the entertainment room at Star of the Sea – it is a wonderful venue, with a very welcoming feel. We were particularly pleased to welcome Liz, Sr Margaret Kelly and Father Wally to the evening, thank you!," said Ali Corke of Apollo Bay Rural Australians for Refugees.
Messages to:  Apollo Bay Rural Australians for Refugees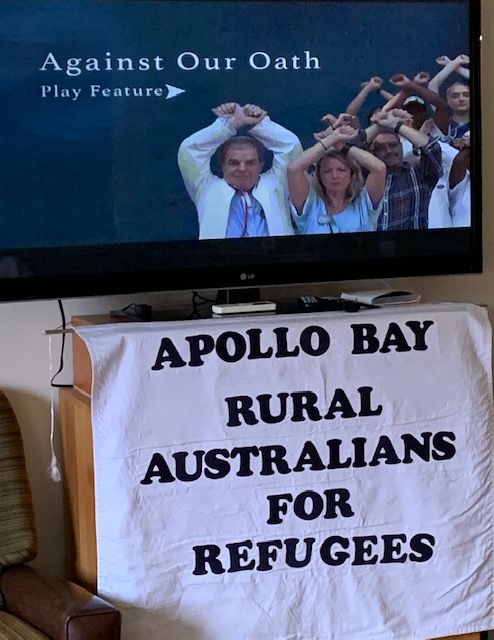 Click here to return to Just Mercy