Archived News Item
HELPING THOSE WHO HELP THEMSELVES
April 30, 2015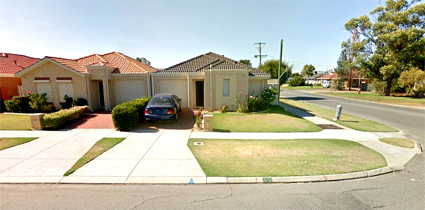 In 2007 the Sisters of Mercy purchased four three-bedroom units in Queens Park, Perth as residences for the Sisters. Over three years ago one unit became vacant and Community Leader Sister Berice Livermore suggested this could be offered to low income or refugee families. As a result a Sudanese family, Christine and James with their two year old daughter, accepted the unit with gratitude.
This was a new beginning for the family and James' employer encouraged him to make regular payment into a savings account with a view to the possibility of owning his own house in the future. Three years later their family has grown and they now have three children. Also, at this time James and Christine realised their dream of owning their own home was now possible.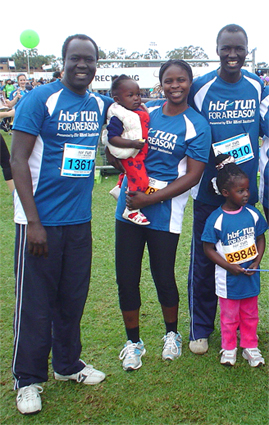 In March 2015, the family moved into a four bedroom house and are now paying off a mortgage and very excited about their future. They wish to express their sincere thanks to the Sisters of Mercy for giving them this start in life.
Christine and James have spent many hours fundraising to build a school in their own village in South Sudan. With the support of the Sudanese families in Perth and Australian friends, they had enough money to install a Well and a Grinding Machine in the village at the beginning of 2015. They decided it would be better for the community to have these facilities first so that the women and children could fully attend classes in the school. They continue to fundraise for the classrooms with great enthusiasm and the support offered has enabled the family to move forward and to integrate into the Australian way of life with confidence.
At this time all the four low rent units are used by families who are delighted to be there. The St Vincent De Paul Society manages the units on behalf of ISMAPNG and is continuing to assist low income families. A wonderful example of Mercy being 'payed forward'.
Messages to: Joan Kelleher rsm