Archived News Item
Help stop maternal and infant deaths in Timor Leste
December 9, 2008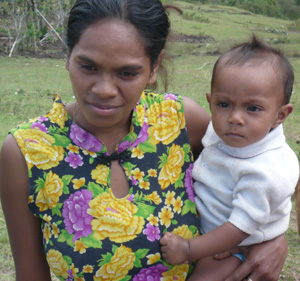 Maternal and infant mortality rates in Timor Leste remain among the highest in the Asia-Pacific region.
For every 100,000 births, 380 mothers die, and for every 1,000 babies born, 52 die before their first birthday.
Mercy Works is committed to reducing the health risks for women and their babies in Fohorem. Recently, the agency commenced research and consultation with local personnel and potential partners to establish a Maternal Child Health Programme in the district.