Archived News Item
'He Ain't Heavy, He's My Brother'
July 31, 2018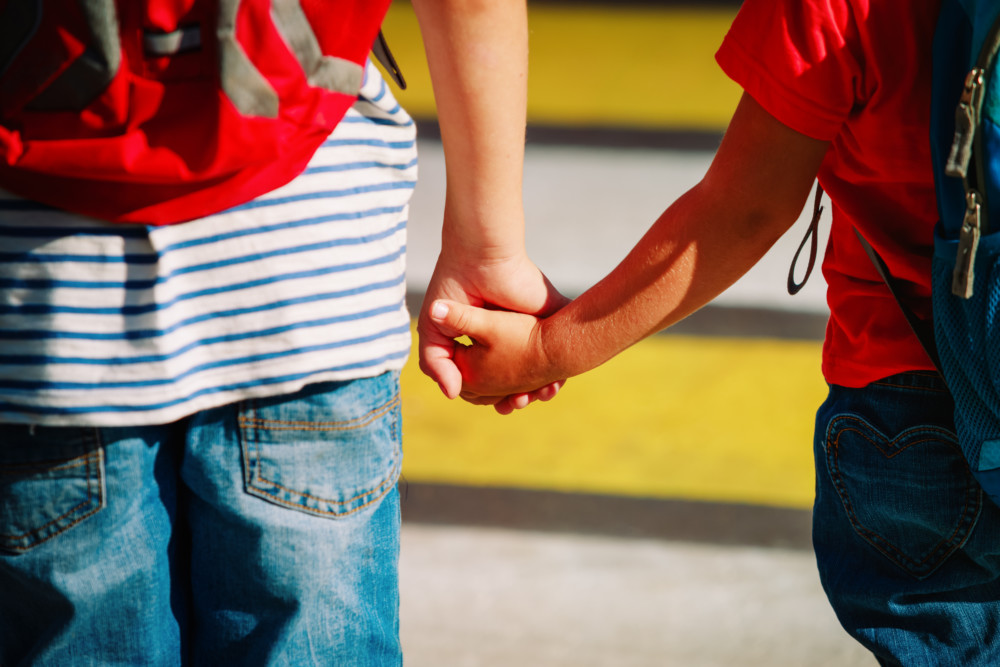 The recent National Survey commissioned by Foodbank about Australian families called "Rumbling Tummies: Child Hunger in Australia" provides both statistics and anecdotes about the situation for some families in Australia – one in five – in relation to the provision of food for children.
It is a sad indictment on our country that those who are most vulnerable are going without food. Anecdotal evidence is heart breaking with a report that parents in one country town told their children, "There's not enough food, if you get hungry you'll need to chew paper". (ABC News and CathNews 2018).
Recently in one of our Catholic schools in Tasmania the following scenario unfolded.
Two boys holding hands came into the school office and approached the secretary. The older boy in Grade Five was wearing board shorts and the younger his brother in Kindergarten, was wearing a school uniform, much too big for him. The older brother explained that Mum didn't have time to wash the younger one's uniform and he wouldn't come to school without his uniform so he gave him his. He had tied a cord around the waist to stop the shorts falling down and he had rolled up the legs to help them look like shorts and the oversize shirt fell way down.
Then he asked, "Please Miss have we missed the breakfast program?" "Yes", replied the secretary. "I'm sorry and all that is left is this half slice of toast." which she handed to the older boy who promptly turned around and gave it to his little brother. Then hand in hand they walked out of the office as the secretary called out, "Boys have you got lunch?" Turning around the older boy replied, "My little brother has", and showed his small lunch box with its meagre contents, a small packet of chips and a muesli bar. Bringing them back into the staff room the secretary abandoned her post, made them some breakfast and sorted out some lunch.
What a school!
What a brother!
St Ignatius Loyola was asked once, "What is more important, to pray or to feed the poor man?" His answer came fast, 'To pray of course, except if the poor man is standing right in front of you."
And our Catherine McAuley said, "The poor need help today not next week"
Since this took place three women in the office where I work part time (Tasmanian Catholic Education Office) have organised a simple breakfast for our TCEO staff with the local CEO of Foodbank to come and address us. We also hope to invite the principal of the school to also address us at a luncheon.
Australian children going hungry, report finds, with one in five kids missing meals:
ABC: www.abc.net.au/news/2018-04-15/report-shows-one-in-five-children-suffer-from-food-insecurity/9653532
CathNews: http://www.cathnews.com/cathnews/31803-new-report-finds-one-in-five-aussie-kids-goes-hungry
Written by Margaret Henderson.
Messages to: Margaret Henderson RSM
CLICK HERE TO RETURN TO JUST MERCY