Archived News Item
Hair 101 for Dads at Sacred Spaces Singleton
September 30, 2019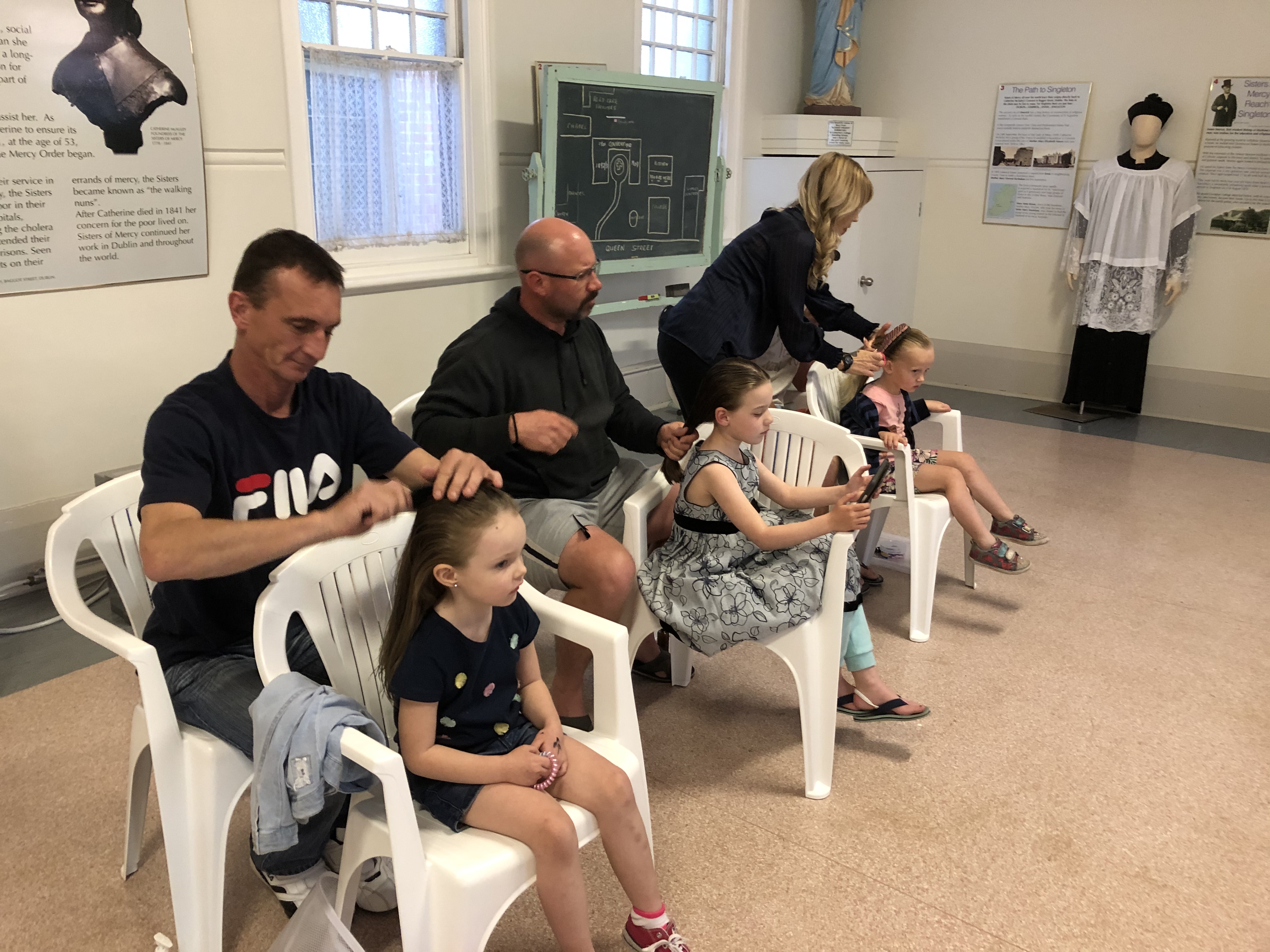 Once again, Hair 101 for Dads was held at Sacred Spaces Singleton on Tuesday, 24 September 2019.
This is a great workshop for Dads to learn to do their daughter's hair. Krystle, a local hairdresser, volunteers her time and skills to take Dads through the basics from how to do a ponytail to how to achieve the latest 'runway' looks. Apart from being a fun thing to do, this activity provides Dads with one-on-one time with their daughters doing something that is enjoyable and worthwhile.
Once again, the event has proven to be very successful with more Dads on the waiting list. Feedback from one Dad on the night was that of enormous gratitude. He said, "I used to break out in a sweat every time I had to do my daughter's hair and wondered what was wrong with me that I couldn't do it. Now I can, thank you." His daughter, who is 5, pulled me aside to show me her beautiful ballerina bun and said, "I think my Dad was lying when he said he couldn't do my hair." She was very proud of her Dad.
Another Hair 101 for Dads is planned for the near future.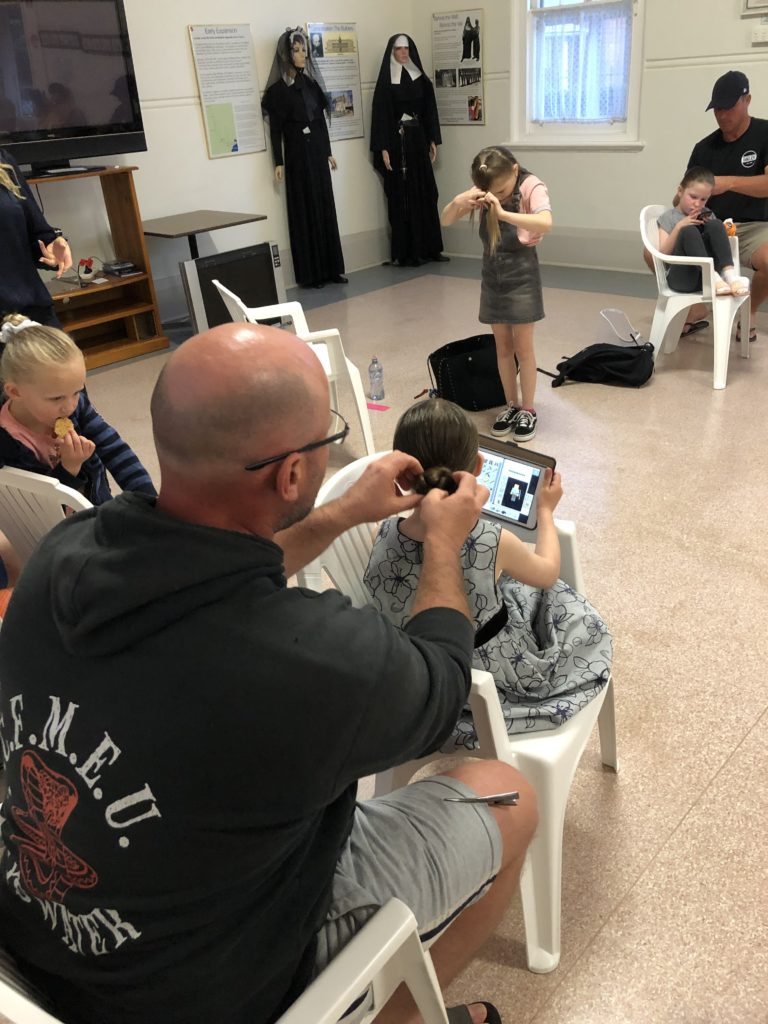 Messages to:  Sacred Spaces Singleton