Archived News Item
Grafton's Final Gathering
November 29, 2011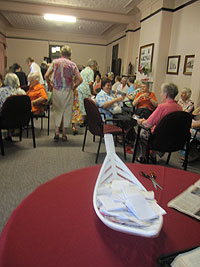 Vibrant, enthusiastic, joyful and filled with hope are words to describe the women who gathered in Grafton last Saturday to celebrate the Grafton Congregation and its commitment to the new Institute of Sisters of Mercy of Australia and Papua New Guinea. Each stage of the journey of reconfiguring has been marked by ritual and so ritual was once again a key element of the day. The Leader and Council presented their Final Report to the Congregation; it included a review of who we are as we move forward and will remind us of what we bring into the new institute. The Leadership Team has performed wonderful work over the last twelve months since our last Chapter and the Sisters were able to thank them in word and symbol for their contribution to our life and the life of the Institute.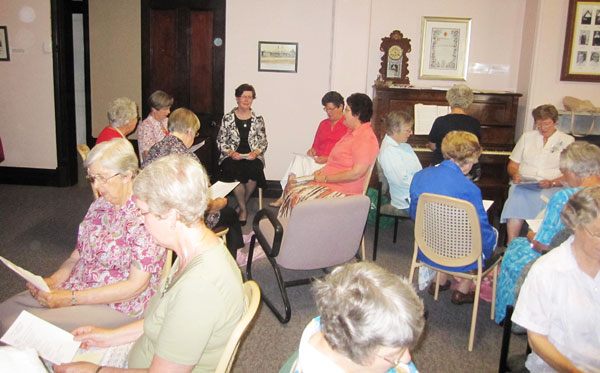 One really significant symbolic action of the day was the signing of the minutes of the last Congregation Leadership Team Meeting, the Resolutions for winding up Trustees and the signing of documents regarding the transfer of property to the new institute. The Congregation Seal was used for the last time and memories were shared about previous occasions when the Seal asserted our Grafton character.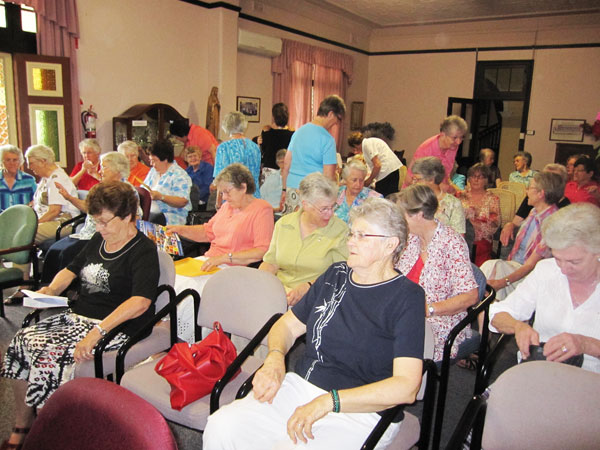 Having spent time reviewing, remembering, praying, embracing ritual and accepting and committing to the future as it unfolds, we moved into the dining room for a celebratory meal. Again, we told stories and shared memories of our women, our history and the people among whom we have lived and loved. Truly, it was a wonderful gathering and its energy will propel us into our shared future.
Deo Gratias!