Archived News Item
Governance Formation Role for Annette Schneider RSM
July 30, 2019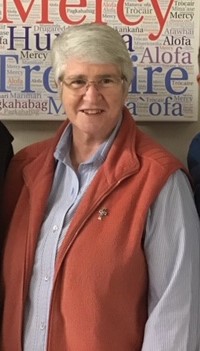 Annette Schneider RSM commenced a new role of Governance Formation Coordinator on June 20.
The role of Governance Formation Coordinator is part of the Institute's Mission Integration Unit.
Annette will be working closely with Board Chairs, Directors and Ministry leaders to identify and map their current, emerging and ongoing needs for formation, particularly in the Canonical and Civil dimensions of ministry governance. Annette will also be liaising with the Future Governance Working Party as the formation needs for those involved in a possible new Public Juridic Person (PJP) are explored. Part of the new role also involves identifying existing governance formation resources and working collaboratively with others in the MIU and across ISMAPNG to create appropriate new resources.
Annette is relishing the opportunity to work in this area again and she has already scheduled some times to meet with Boards in August, September and October. She is looking forward to the conversations and is confident that the combination of existing good practice with well-resourced initiatives in the future will continue to enhance ISMAPNG's capacity for effective ministry governance.
Messages to: annette.schneider@ismapng.org.au