Archived News Item
Good News via Facebook
August 30, 2014
For many years Sisters throughout Australia have shared the concern of so many others regarding the plight of refugees who arrive in our country. They have responded in various ways to the needs of these people through visitation to the detention centres, assistance with home settlements, offering accommodation, knitting warm garments, teaching English classes and raising funds.
One of the decisions taken by sisters living in Victoria during the past ten years was to donate money from their personal budgets to develop a shopping fund for essential supplies for the families coming into local areas. Each week, two sisters set off on a spending spree to the supermarket and to the fruit and vegetable stalls at Victoria Market. They then transport the goods to the Resource Centre where families are awaiting the opportunity to receive the essentials they need for the following week. The Food Bank is staffed by volunteers and every day refugees have the opportunity to share a hot meal which has been prepared for them and which often includes Mercy fruit and vegetables!
Last week a Good News story appeared on the facebook page of the Asylum Seeker Resource Centre (ASRC). Two of our Sisters, Olive Toirmey and Margaret McDonnell from Community South C, were featured for the Asylum Seekers Resource Centre in Footscray, Vic.
It read . . .
Nun better! Meet Margaret (below right) and Olive from the Sisters of Mercy – every Tuesday we receive a trolley load of biscuits, jams and essential items from these wonderful sisters! We think they deserve a massive like! Don't forget to like ASRC Food Network as well.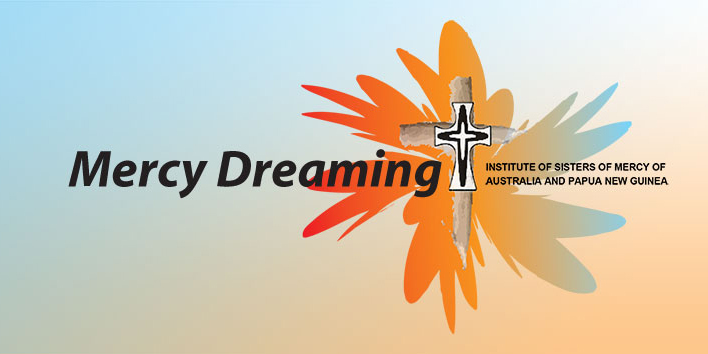 At last count there were 8,590 likes for this item and a range of shared responses. Some of the responses were:

Could they have a quick word with Tony Abbott and Scott Morrison and explain 'Christian' to them? Such good women!
The Sisters of Mercy have always played a massive role in community; other religious people should take note of their actions and how they interpret and live out their faith.
These are the stories that should be on the front page of the papers!
Well done!!! May Allah keep you save under her protection lovely lady and god bless you xoxo
Awesome! Now that's showing some real Christian values.
Go Sisters! Thank you! You are the true face of what Catholics should be!
'Salt of the earth, real people" I believe Margaret and Olive deserve more than just a "like", congrats and thanks to you both for the many years you have supported people, from all walks of life, who found themselves in a difficult time. . You two are the unsung heroes, the silent, committed people who make such a difference to many lives.
As a sister of mercy I am proud of you x (and a reply … 'me too!')
Sister Olive was my primary school principal in grade 5! Well done ladies… Great story.
So many terrible things are happening in the world. It puts them in perspective to be reminded that some very good things are also happening. Thank you Sisters.
As usual, the Sisters of Mercy are there at "the hard edge" caring for those in need.
Nice thought, genuine ladies, but what about struggling Australians? Shouldn't charity begin at home? (Forgive me in advance as these lovely ladies may also support local causes).
The last, best hope for organised religion – let the nuns run the whole shebang.
Read all comments HERE
Messages to: Olive Toirmey rsm
Margaret McDonnell rsm