Archived News Item
Gerard Manly Hopkins Poetry Event at the Mercy Hub
December 5, 2019

On Sunday 17th November the Mercy Action and Spirituality Hub was the venue for a talk about the 19th century poet and Jesuit priest, Gerard Manley Hopkins (1844-1889).
The talk was given by writer and retired journalist, Martin Flanagan who also happens to be good friends with Sr Ursula Gilbert RSM.  It was Sr Ursula who imagined and orchestrated the event being a great admirer of the poetry of G.M. Hopkins and a facilitator for poetry afternoons at the Hub.  Over 40 people attended the talk, including Mercy sisters and parishioners from neighbouring parishes.
Martin Flanagan talked about Gerard Manley Hopkins almost like that of an old friend.  He discussed Hopkin's life and poetry, which was largely misunderstood and unappreciated during Hopkin's life.  Martin gracefully navigated the audience through aspects of Hopkins' life such as his steadfast but fraught friendship with poet Robert Bridges, his struggles with health and sadness, and his "radical theology" that placed great emphasis on nature.
Martin's talk demonstrated great respect, appreciation and awe of Hopkins' unique poetic craftmanship and genius.  Martin commended Hopkins: "[Hopkins] celebrated our profound interdependence with nature, at a time when knowledge was being disastrously mislaid".  Finally, Flanagan closed with one of Gerard Manly Hopkins' poems, Peace, written at Oxford University in 1879 when Hopkins was 35 years old.
Peace
– G.M. Hopkins 1879
When will you ever, Peace, wild wooddove, shy wings shut,
Your round me roaming end, and under be my boughs?
When, when, Peace, will you, Peace? I'll not play hypocrite
To own my heart: I yield you do come sometimes; but
That piecemeal peace is poor peace. What pure peace allows
Alarms of wars, the daunting wars, the death of it?
O surely, reaving Peace, my Lord should leave in lieu
Some good! And so he does leave Patience exquisite,
That plumes to Peace thereafter. And when Peace here does house
He comes with work to do, he does not come to coo,
He comes to brood and sit.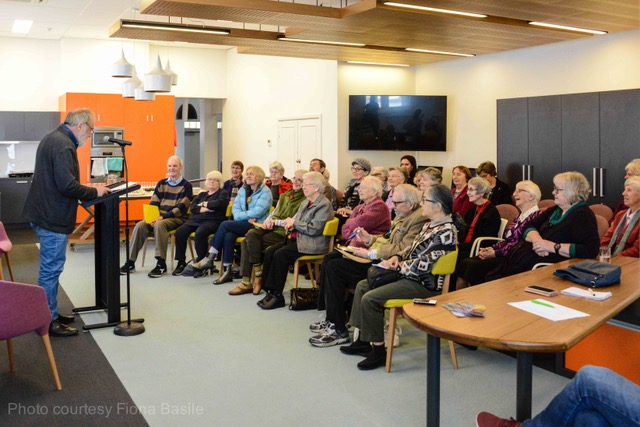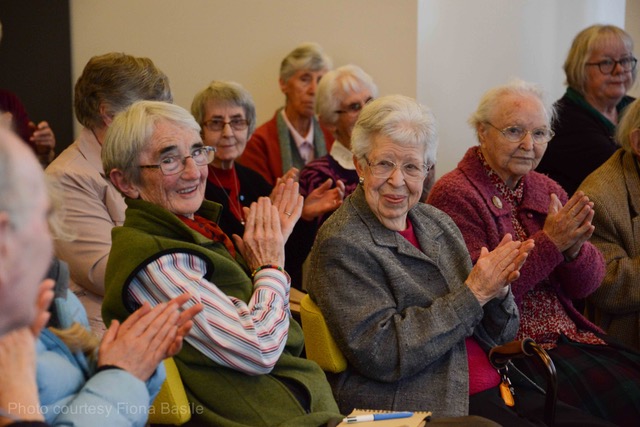 Felicity Udovicic
Mercy Hub Administration Assistant
607 Nicholson Street, Carlton North. Vic, 3054