Archived News Item
GATHERING FOR MISSION
October 19, 2015
31 of the 53 sisters who are part of McAuley Ministries (MML) gathered in Melbourne 11 – 13 September 2015 together with the Institute Leadership Team, Community Leaders and the Directors of the Board of McAuley Ministries. The Gathering provided the opportunity for the sisters in McAuley Ministries to meet and network; to learn and understand more of the structure of MML; and find continued inspiration in the Mercy expression of Mission.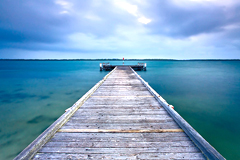 McAuley Ministries turned one year on 1 July 2015. It was established to provide governance for the un-incorporated ministries – those ministries which previously had been under the direct responsibility of the Institute Leader. Sister Berneice described the establishment of MML as the 'last plank in the jetty' among the structures developed for the new Institute. This image was used in the prayer at the beginning of the time together, and at the Missioning ritual at the end of the Gathering.
On Friday evening the gathering commenced with dinner with the attendees together with members of Mercy Support Services based in Melbourne who provide services for MML. The dinner provided the opportunity for people to put faces to names, to renew old connections and make new friends.
The time together began with a presentation from Denise Fox rsm (CEO of MML) and Virginia Bourke, Company Secretary and Legal Counsel (ISMAPNG), talking about the Who What and Why of MML.
This was followed by a presentation from Liz Dowling rsm on Mercy Mission and Ministry based on the vision of Pope Francis and the Parable of the Pounds. This inspiring reflection provided fertile soil for the work of the weekend.
John Rochester, Communications Director ISMAPNG, shared with the group how Communications could enhance the ministry and connections. For the remainder of the weekend, facilitated by Anne Derwin rsj, the group shared and networked around the themes – seeing the faces, hearing the hearts; possibilities for MML support; networks; and stretching our ministries.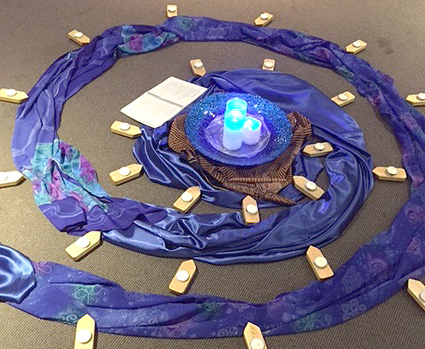 The time together ended with each sister receiving a wooden boat, candle, and a blessing from the leaders. We left our jetty knowing 'whatever and wherever our ministry is we are part of the one mercy mission, part of the ongoing mission of the compassionate Jesus'. (Constitutions 4.03)
One of the messages of appreciation noted – as the process unfolded the energy and momentum in the group swelled. The growing mercy energy nurtured a firing-heart for mission and ministry.
Messages to: Denise Fox CEO, McAuley Ministries