Archived News Item
Future Governance of the Institute's Ministries
February 26, 2019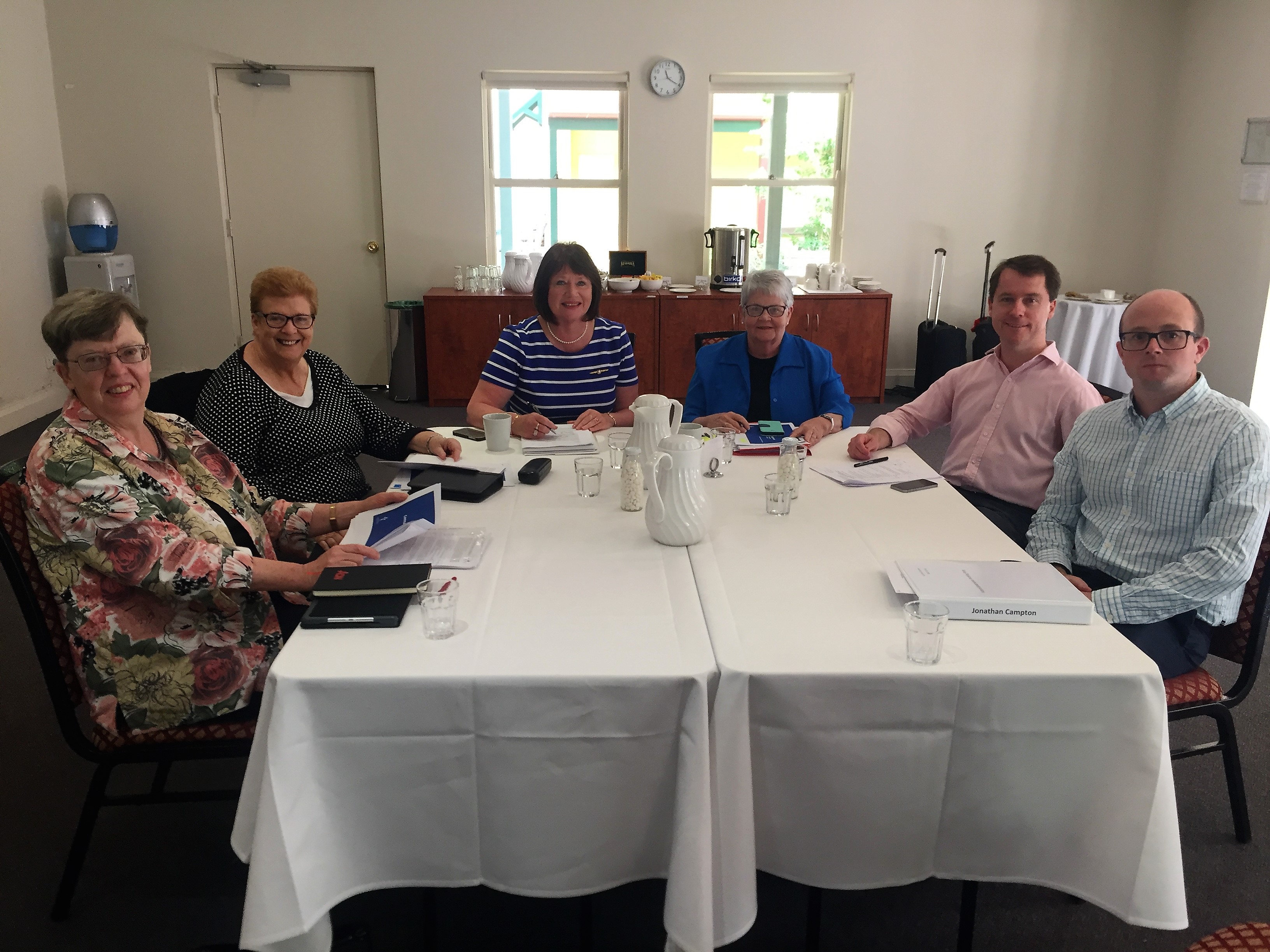 In response to the mandate from the 2017 Chapter, the Institute Leadership Team has established the Future Governance Working Party (FGWP) to develop recommendations for the future governance of the Institute's incorporated ministries so that they can continue to flourish. 
The work of the FGWP is divided into three main tasks:
To undertake comprehensive exploration of real options for governance of the Institute's incorporated ministries;
To recommend preferred options to the Institute Leadership Team for decision; and
To develop a draft implementation plan for each preferred option.
The FGWP is currently undertaking consultation with sisters, ministries and other religious orders around potential future options.
Pictured above are the members of the FGWP (L to R) – Professor Gabrielle McMullen AM, Sharon Price RSM, Mrs Bobby Court, Kath Tierney RSM AO and Dr Martin Laverty (Convenor). Jonathan Campton (Executive Officer, Ministry Governance) is providing executive support.
Messages to: ministries@ismapng.org.au