Archived News Item
Fund Launched In Memory of Dr Janette Gray RSM
May 31, 2018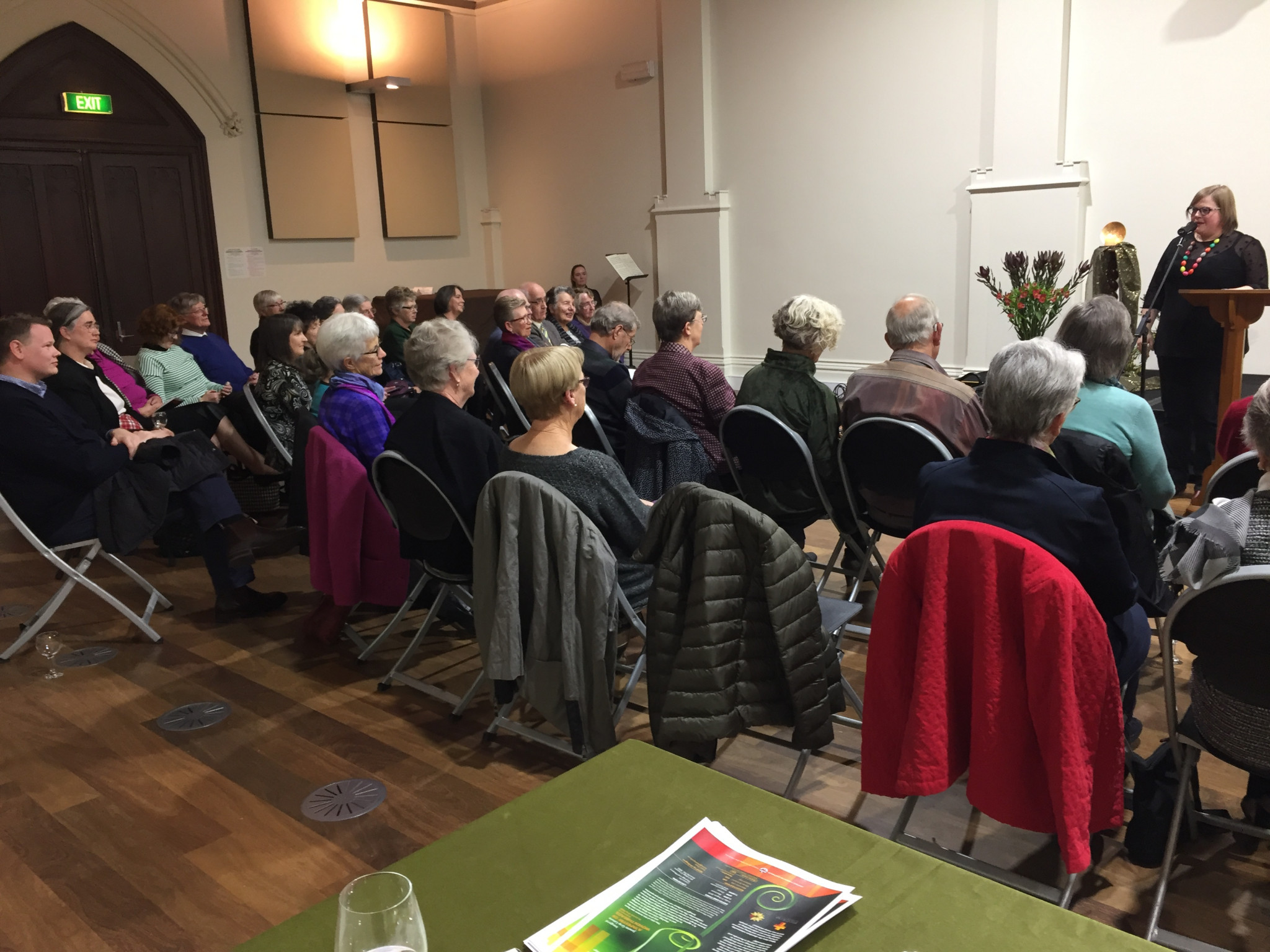 A fund has been launched in memory of  Dr Janette Gray RSM. It will promote education and leadership of women in theology.
The fund, which has been established by ISMAPNG and the University of Divinity, was launched at a gathering on Saturday May 26 at the Centre for Theology and Ministry, Parkville, Victoria.
Dr Janette Patricia Gray RSM (1952-2016) was a Sister of Mercy (1977-2016) and a graduate of the Melbourne College of Divinity. She had a Ph.D from The University of Cambridge, UK. She lectured in systematic theology at the United Faculty of Theology (Parkville) and was Principal of Jesuit Theological College, Parkville. She was previously Senior Lecturer in theology at Notre Dame University (Fremantle WA), and taught systematic and pastoral theology at Murdoch University (WA), Edith Cowan University (WA), the Margaret Beaufort Institute of Theology, Cambridge (UK) and in the PACT programme at Providence College (Rhode Island). Jan died suddenly in 2016.
The Fund honours Jan's leadership as a woman in theology and her theological engagement with the academy, church and world. It marks widespread appreciation for her creativity as an educator and administrator, her generosity as a colleague, her pastoral insight, and the humility and brilliance that characterised her scholarship.
Fittingly, the Fund will provide financial support for activities that promote the education and leadership of women in theology.
A committee has been established (Kathleen Williams RSM – Committee Chair, Fotini Toso – Committee Secretary, Sean Winter, Katharine Massam and Frances Baker RSM) to oversee the fund and it envisages two ongoing projects:
A scholarship awarded to a woman for excellence in the 12,000 word research essay to enable her to undertake doctoral studies in theology. The award will be presented at the Graduation ceremony of the University of Divinity.
An annual lecture to showcase theological scholarship and effective communication of academic insight. In keeping with Sr Janette Gray's own style the organisers will work towards an occasion defined by hospitality, including generous time for questions and conversation.
Speakers at the launch included Sisters of Mercy – Veronica Lawson RSM, Frances Baker RSM and Kathleen Williams RSM. Institute Councillor, Elizabeth Moloney RSM, attended and represented the Institute Leadership Team. To read a lovely account of the launch by Kathleen Williams RSM click here.
The Institute has made a $50,000 contribution to establish the fund. Donations to the fund are being sought, with all Donations over $2 being tax deductable. To support this worthy legacy project in memory of Jan and ensure ongoing theological education and leadership of women in future, please download the donation form below.
Inaugural Janette Gray Lecture – 'A Tapestry of Woven Threads' – In honour of Dr Janette Gray RSM
7.30pm, Friday 31 August
Centre for Theology and Ministry, Parkville, Victoria.
The lecture will be delivered by Dr Elaine Wainwright RSM.
"The title of this lecture was born out of an immersion into the theology of Janette Gray, its richness and its diversity: from celibacy to ecology to theological anthropology and much more.
It is against this backdrop, and occasional dialogue with Janette Gray's work that I undertake a reading of Matthew 19 and its tapestry of woven threads, threads of complex human relationships. The lens I bring to this task is one that Jan brought to celibacy—an ecological perspective" Elaine said.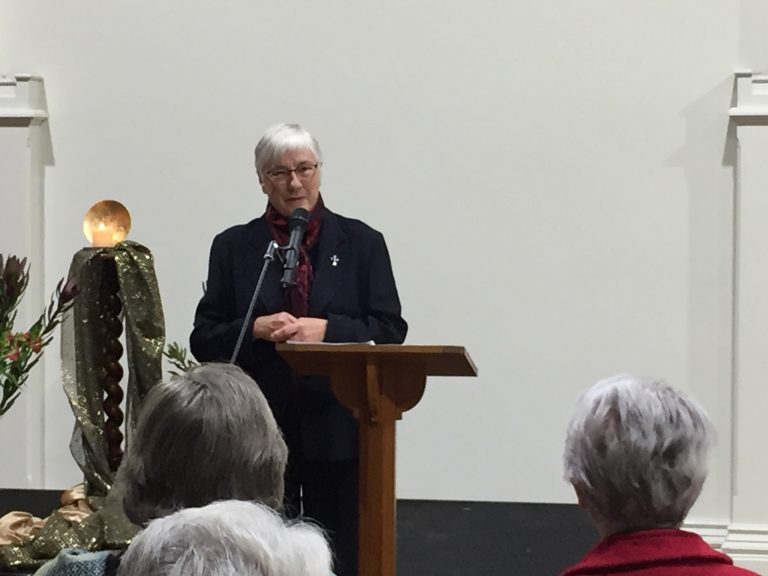 Kathleen Williams RSM