Archived News Item
Fraynework wins award for Institute website
April 15, 2008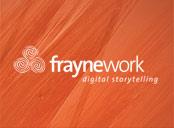 Fraynework Multimedia, a ministry of the Melbourne Sisters of Mercy, has received "Official Honoree" distinction in the Religion and Spirituality section at the twelfth annual Webby Awards, known as the "Oscars of the Internet", for two of their recently developed web projects – The Institute of Sisters of Mercy of Australia and RESource, an initiative of the Melbourne Catholic Education Office.
The Webby Award is the leading international award honouring excellence on the Internet including Websites, Interactive Advertising, Online Film and Video and Mobile content.
The official notification from the New York-based International Academy of Arts and Sciences, says: "The Official Honoree distinction is awarded to work that scores in the top 15% of all work entered into the Webby Awards.
"With nearly 10,000 entries received from all 50 states and over 60 countries, this is an outstanding accomplishment for you and your team. Congratulations!"
The awards are judged by the International Academy of Digital Arts and Sciences, a 550-member global organisation that includes web experts, business figures, luminaries, visionaries and creative celebrities.
"The Webby Awards honours the outstanding work that is setting the standards for the Internet", said David-Michel Davies, executive director of The Webby Awards.
"Fraynework's Official Honoree selection is a testament to the skill, ingenuity, and vision of its creators."
Find out more about the Webby Awards.
About Fraynework
Fraynework Multimedia describes itself as: "a creatively focused, multimedia and communications solutions provider working with a broad range of clients in various sectors.
"Fraynework is a not for profit organisation which engages in social justice transformation and education through the use of cutting edge digital communications.
"Fraynework is an established provider of multimedia solutions, producing high quality, award winning interactive Web Sites, Intranets, Database driven web applications, Print based publications, DVDs, CD-ROMS, Videos, Audio CDs, Animations and Broadcast Documentaries using leading edge technologies.
"Fraynework, based in Melbourne Victoria, owned and led by the Sisters of Mercy, stays at the forefront of emerging trends and technologies to ensure that leading edge and best practice solutions are provided to our diverse client base. We are committed to ensuring that project objectives are achieved using appropriate methodologies and technologies." For more information visit Fraynework Multimedia.