Archived News Item
Former Maclean Music Academy Students Perform in Singleton Chapel
July 30, 2019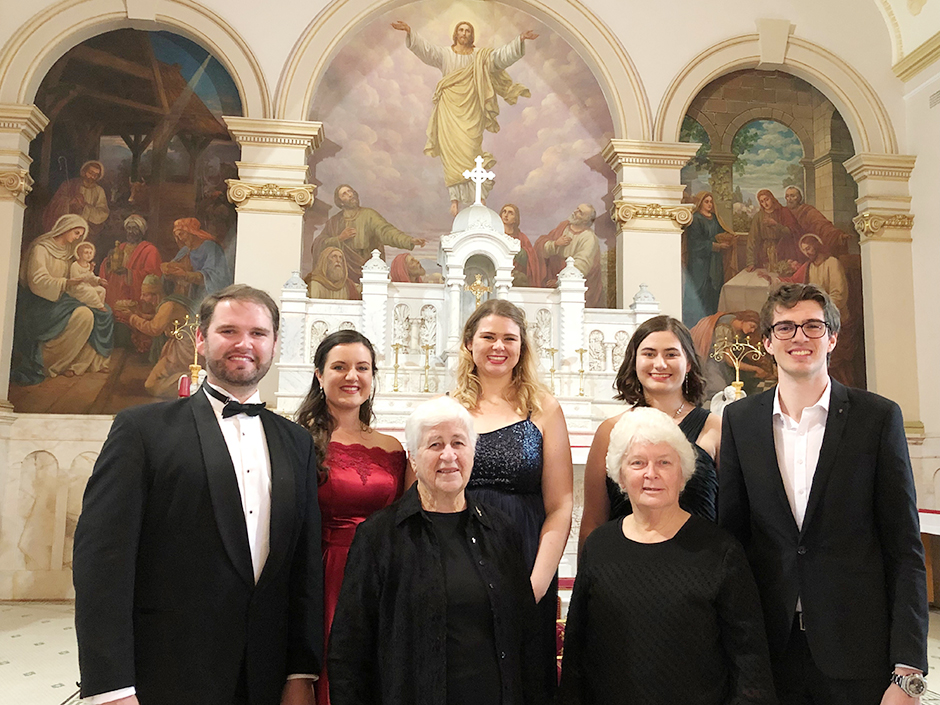 Back:  Troy Castle, Michelle Ryan, Emma Short, Madeleine Short, Connor Willmore.  Front:  Gwen Berman, Sr Anne Gallagher.
On Saturday, 13 July, the Singleton Sisters of Mercy Chapel came alive with sounds of opera in a concert performed by the Lower Clarence Valley Opera.
Over 60 visitors, including Sisters, came to listen to the young, up and coming opera stars of tomorrow perform some classic songs.  The quintet are all former students of the Maclean Music Academy and have embarked on a small tour that included Singleton.  They were accompanied by Gwen Berman and Anne Gallagher RSM who are both still involved with the Academy.
The concert was very well received; participants were entertained by the quintet's professionalism and talent.
Cynthia Mulholland of Sacred Spaces Singleton said in her introduction, that "the Maclean Music Academy is part of the Mercy family and we [at Sacred Spaces Singleton] always appreciate the opportunity to show off the talent of our family members."
To watch a snippet of one of the songs performed by the Lower Clarence Valley Opera, click here.
Messages to:  Sacred Spaces Singleton