Archived News Item
First profession for Adelaide sister
November 18, 2010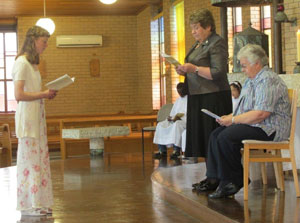 On Saturday November 13, Elizabeth Young made her first profession of vows in the Adelaide Congregation of the Sisters of Mercy.
The profession ceremony and the celebration of the Eucharist were at St Margaret Mary's Church, Croydon Park and the celebrant was Parish Priest, Father Maurice Shinnick.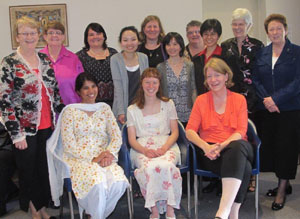 Present were many Sisters of Mercy, Elizabeth's family, her friends and parishioners.
Elizabeth's motto is "How can I repay you, God, for all your goodness to me" and the readings she chose for the Eucharist were: Ezekiel 34:11-16a, 1 John 4:16b-21 and John 21:15-17, 19b.
From: Bernadette Marks RSM (Adelaide)